As emoji have grown to stand as a symbol of representation, one group remains decidedly underrepresented: the LGBTQIA+ community. With only the Rainbow Flag to serve as the solitary symbol for an increasingly diverse body of people, the LGBTQIA+ community continues to petition for the inclusion of additional pride flags. Proposals were presented to Unicode in 2017 and 2018 for the Transgender Flag, but it remains absent from Emoji 12.0 (though it is widely expected to pass in 2020 for Emoji 13.0).
Rather than bide our time and hope for the best, JoyPixels has joined forces with Fullscreen Inc and launched an entire pack of LGBTQIA+ pride flags - the first downloadable pride flag emoji of its kind - free under a Creative Commons License.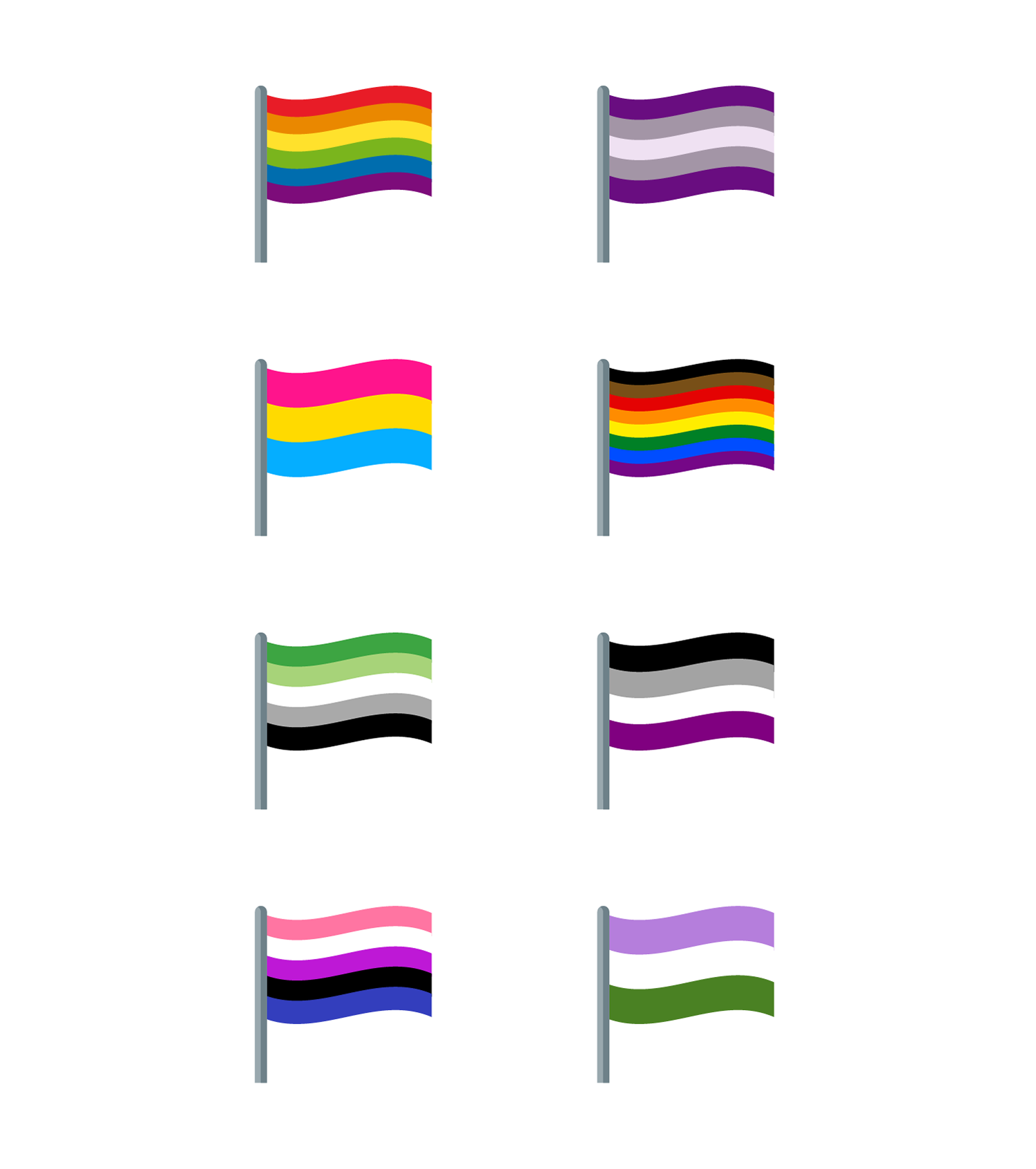 Pride Flags: Past to Present
Introduced in 1978, the Rainbow Flag is certainly the most widely recognized symbol of the LGBTQIA+ community. However, in the decades since then, more than a dozen additional flags have been created to represent the various other identities within the community: the transgender flag, the bisexual flag, the lesbian flag, the aromantic flag, the agender flag, and many more.
Fullscreen Inc notes in their petition, as we approach the 50th year anniversary of the Stonewall Riots (the beginning of the modern LGBTQIA+ civil rights movement in America), what better way to celebrate than by expanding the universal picture language of emoji to include all of  "the beautiful gender, sexual, and romantic identities that make up all those letters (and every identity hidden beneath the + sign too!)"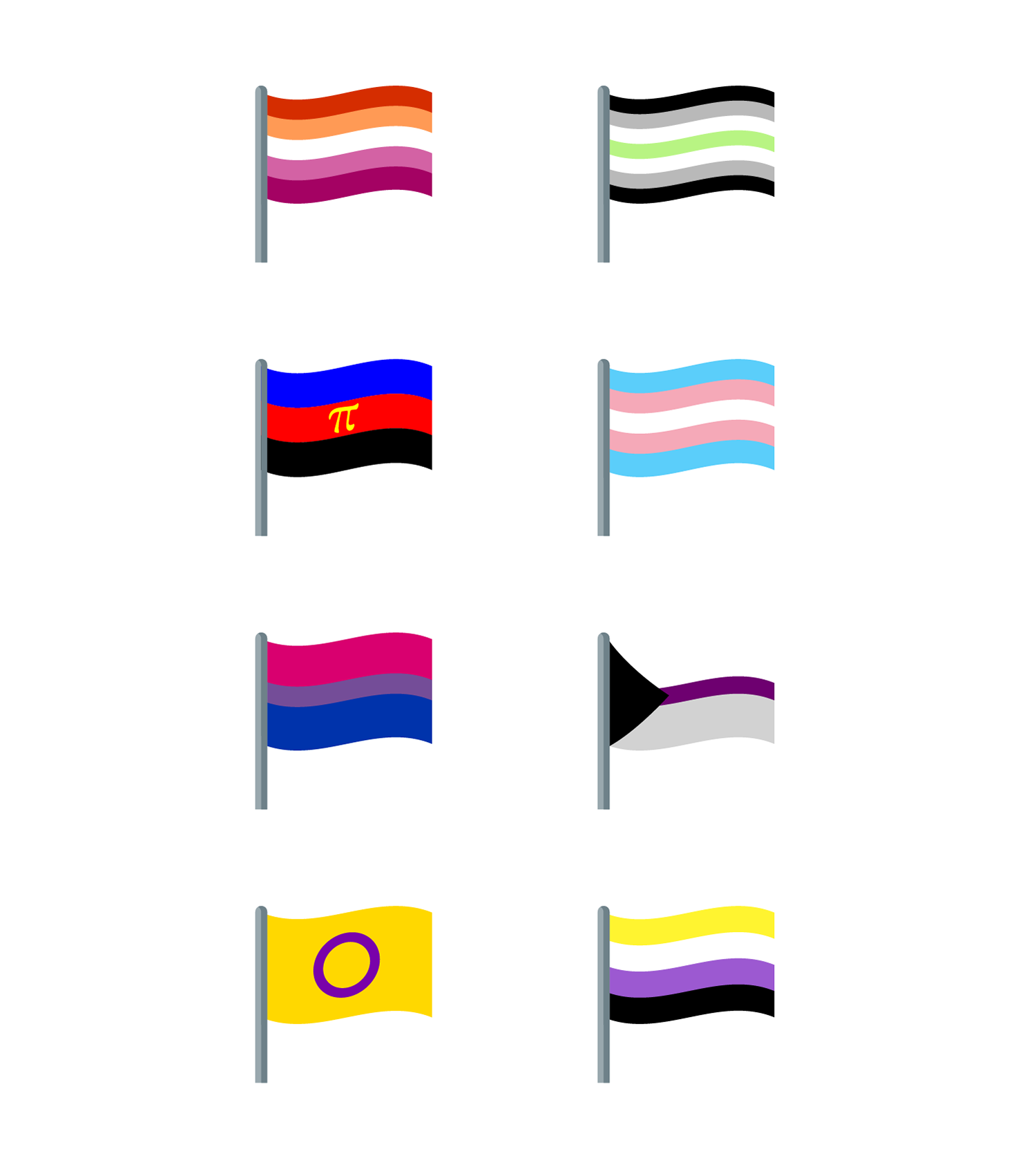 Download Free
The entire pride flag set is available today at its the Github Repo, where anyone can easily download or access every image.  The pack is licensed under Creative Commons 4.0 International (CC BY 4.0), which means users are free to copy and redistribute the material in any medium or format, and transform and build upon the material for any purpose, even commercially.
Why Open Source?
We want to put these flags in the hands of anyone who wants to use them. We believe that the more they can be shared, the better for the cause. It's as simple as that.
Download: ZIP File (SVG/PNG)
Share, Sign, & Spread the Word
JoyPixels encourages all allies to share and download the Pride Flag Pack and to share and sign the Pride Flag Emojis for Everyone petition. Emoji are yet another way we can all expand the conversation on equality, awareness, and support for the LGBTQIA+ community.