JoyPixels is excited to announce the next major update to our free JoyPixels iOS application! This update brings the app in line with JoyPixels 5.0, including both the design refresh and the new Unicode 12.0 additions. The animations section more than doubles in size and sees significant updates to the original 1.0 set. Also, an entirely new woman empowerment sticker pack is now included. We're proud to continue to offer this app for free on iTunes!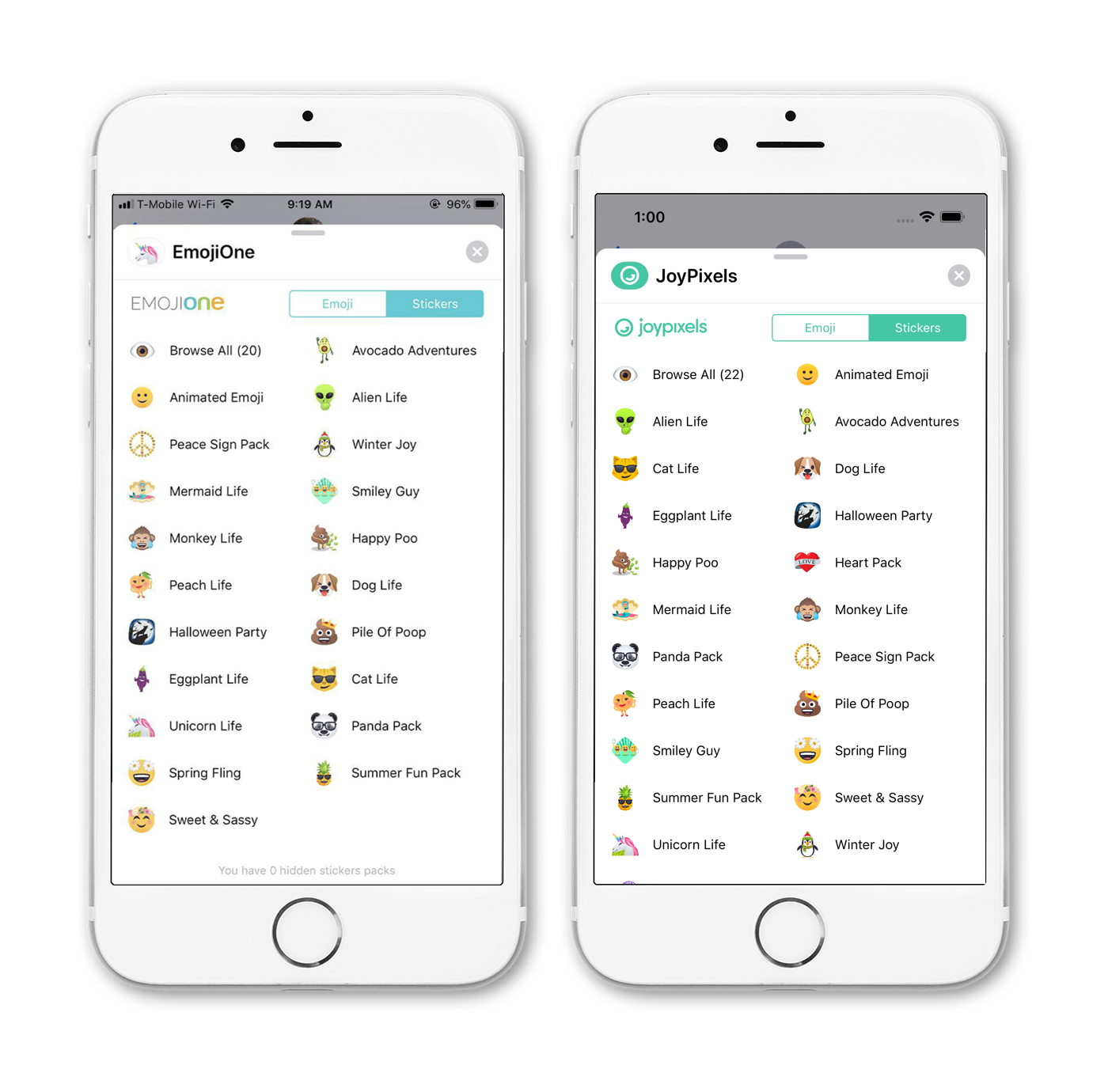 Emoji Updated to Version 5.0
Hundreds of emoji were updated or added in our recent JoyPixels 5.0 launch and now they've made their way to the app! This includes many of the new designs introduced in Unicode 12.0, such as the new accessibility emoji, diverse hand-holding emoji, and third gender emoji.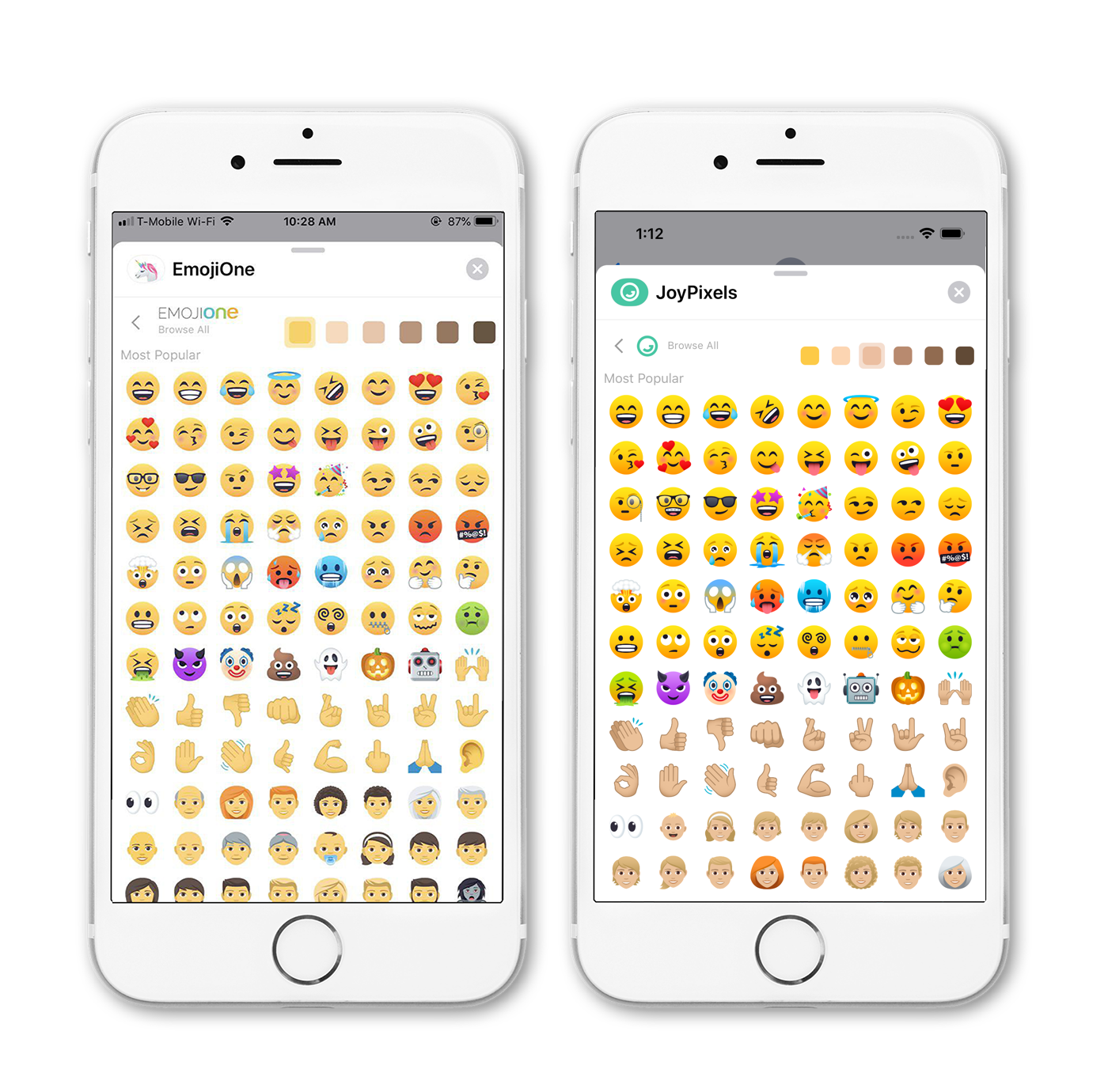 Animations Updated to Version 2.0
The animations section has seen a complete overhaul, with refinements made to all 40 original animations, and the inclusion of an additional 60 designs in EmojiAnimations 2.0! From smileys to our beloved unicorn emoji, the set includes a range of animated stickers that are easily integrated into iMessage conversations.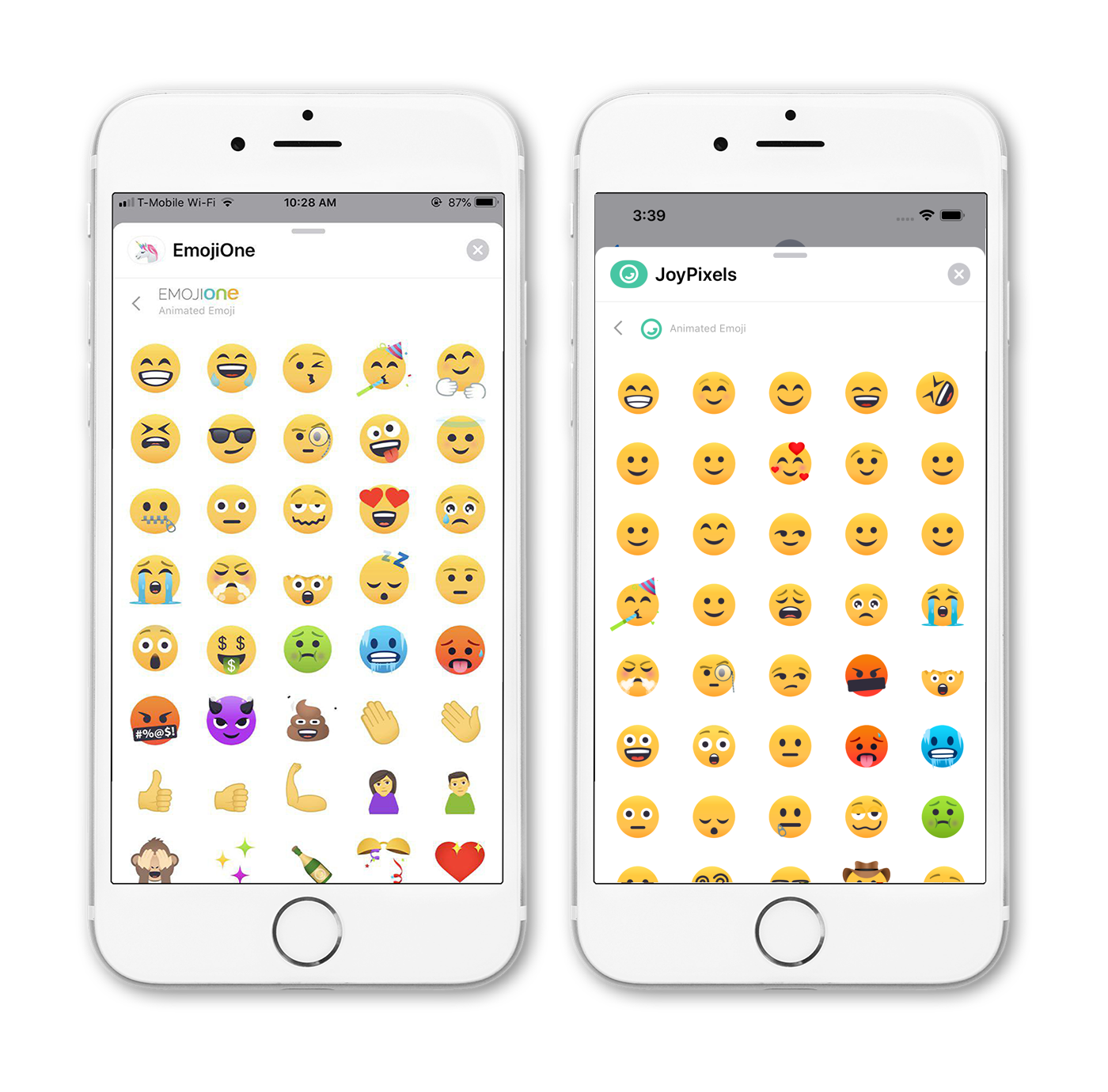 New Sticker Pack
We're thrilled to welcome our latest sticker pack, the Woman Power Pack, to the JoyPixels iOS app. Forty all-new original designs celebrating woman empowerment are included.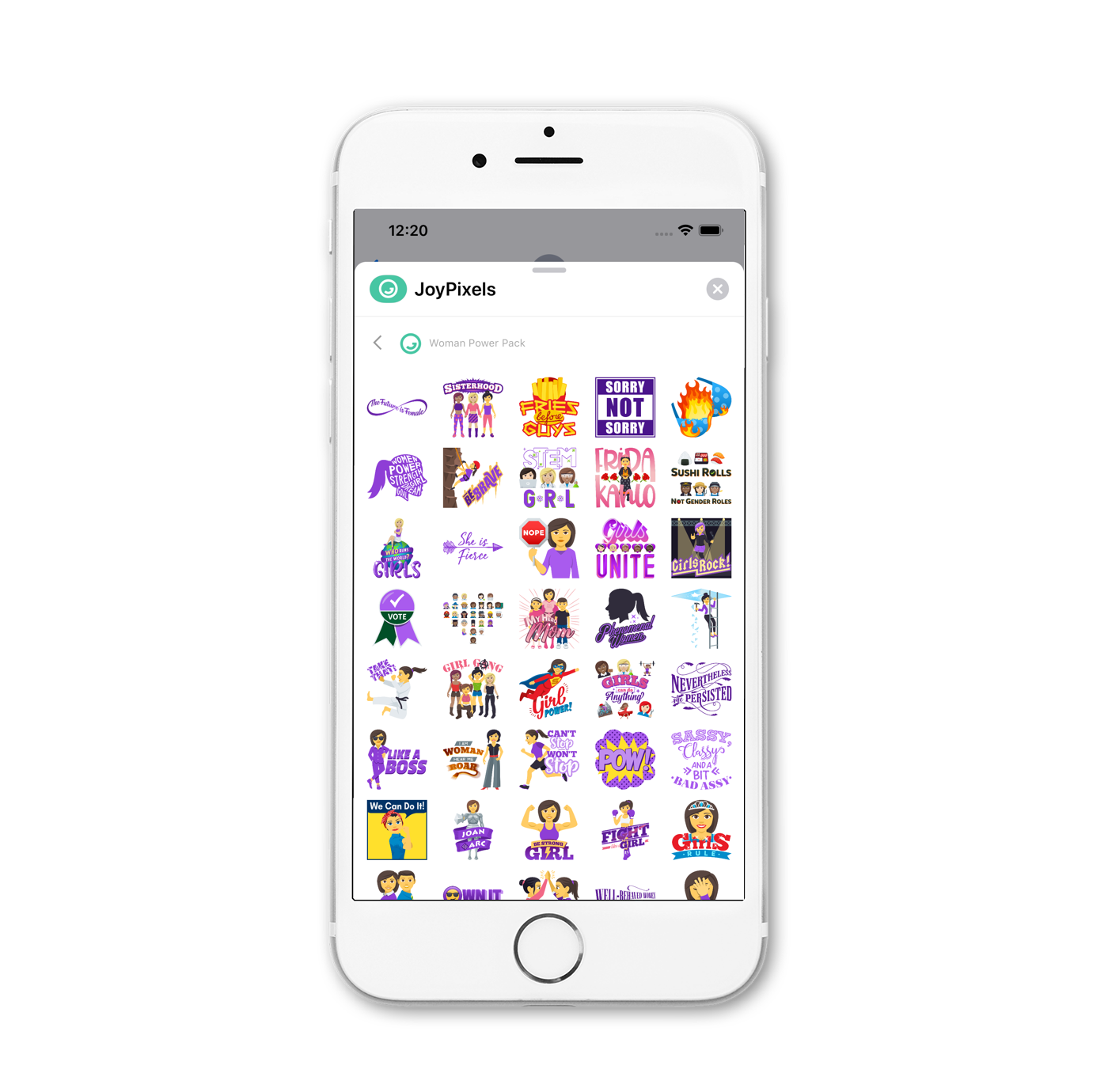 Now Available
The JoyPixels iOS app is available for immediate download on iTunes! Nothing makes us happier than the opportunity to ✨spread the joy✨ to emoji lovers around the world, and especially to share these designs at no cost to consumers. Download or upgrade on iOS today.
Currently, the app is only supported on iOS due to limited resources.  There is no plan to launch an Android version at this time.