JoyPixels is excited to announce the release of our latest speciality set: All Smiles 1.0. As long-standing members of the Unicode Consortium, JoyPixels has always prided itself on developing fully Unicode-compliant emoji libraries (one of the very few emoji vendors to do so). This year we have decided to venture beyond simply compliant, with our Flat Emoji 1.0 and Animations 3.0, and are now introducing an entirely new collection of emoji smileys - smileys that build on the strengths of JoyPixels 5.0 while pushing the limits of emoji imagination.
200 New Smileys
All Smiles 1.0 includes 200 entirely new emoji designs. These smileys are more expressive than ever before, with fun faces, dramatic gestures, and intriguing accessories. With all variants included, this works out to over 2,100 entirely new icons!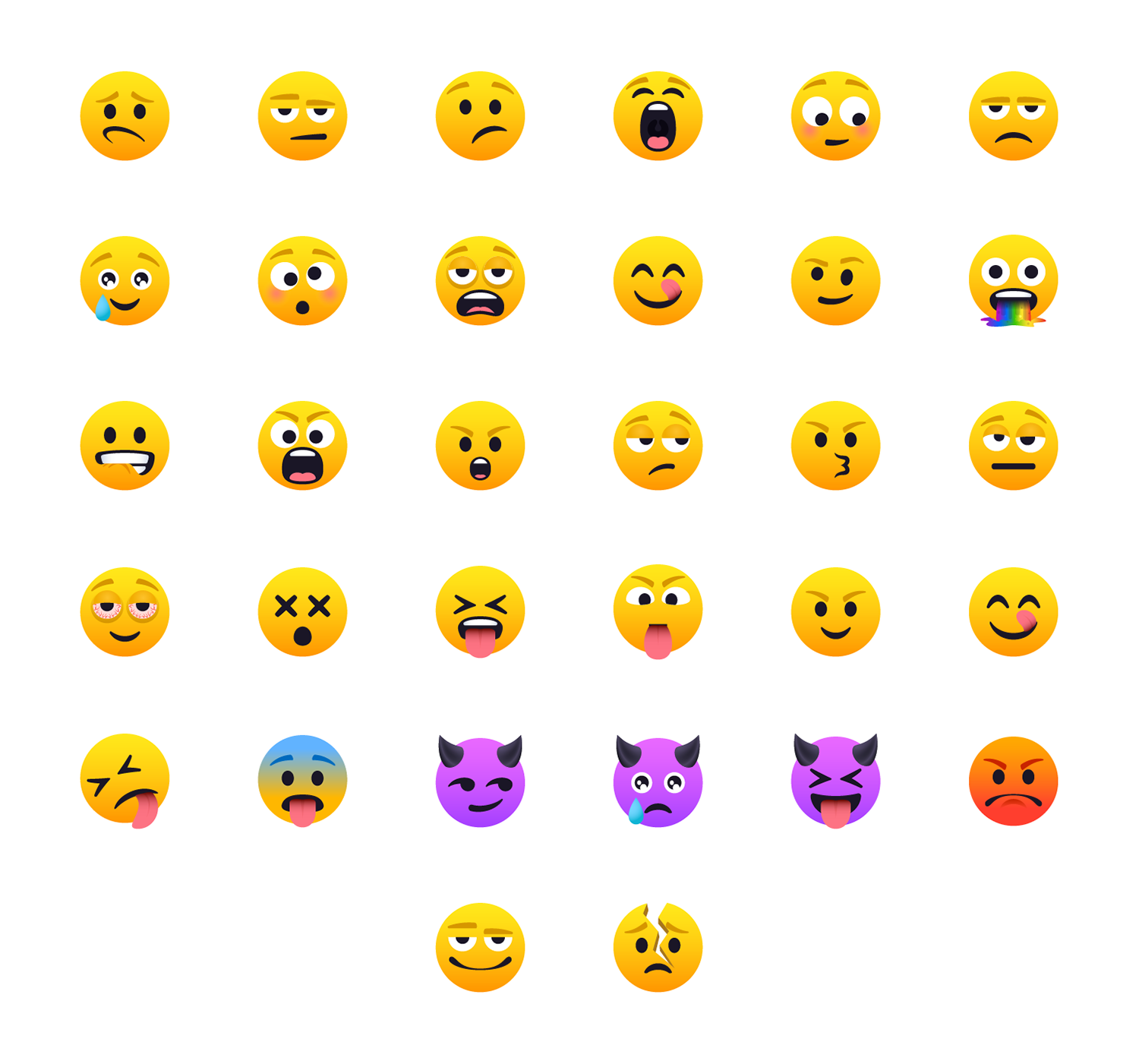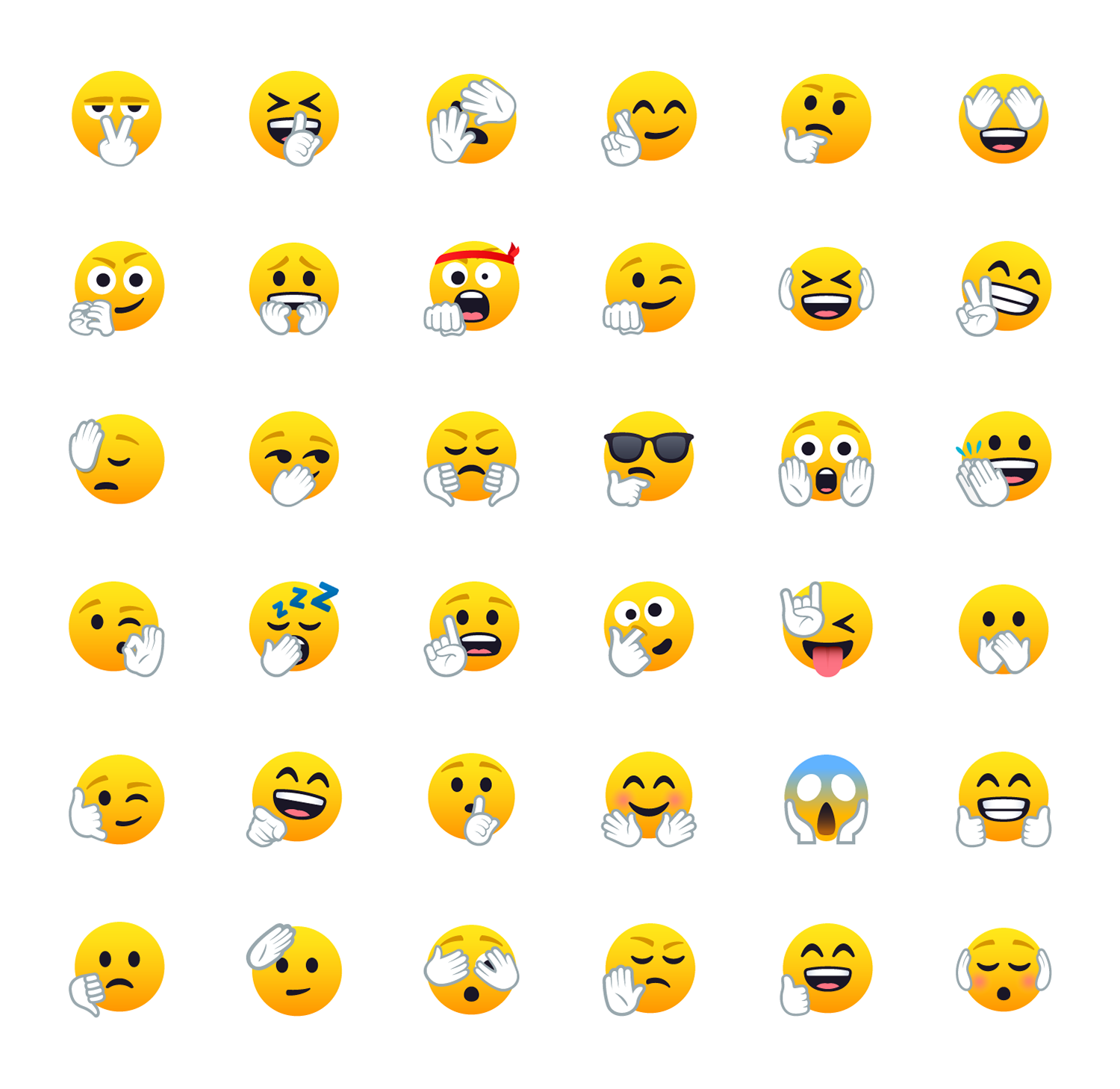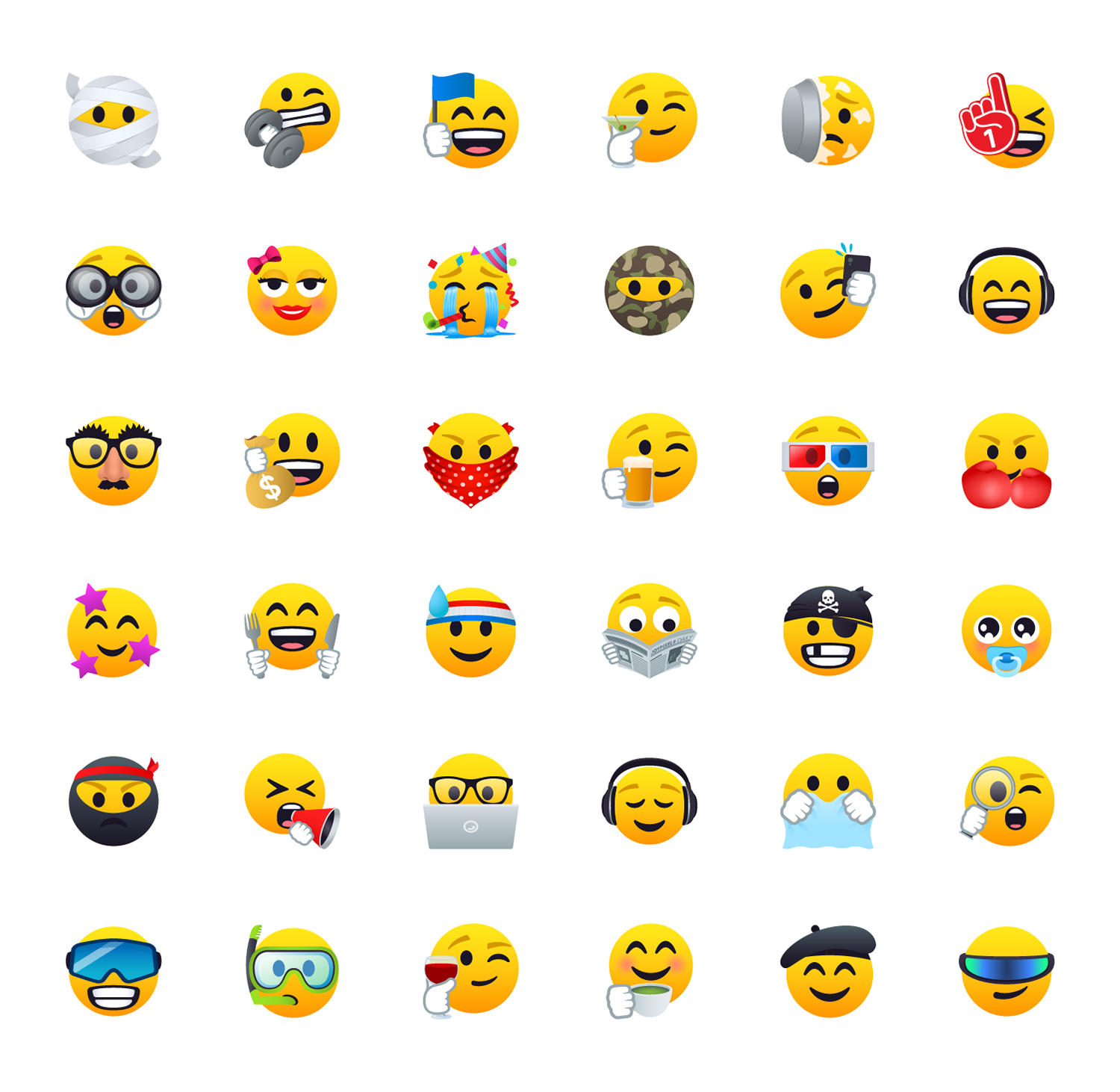 New Zombies; Expanded Poos/Cats
All Smiles 1.0 brings the smiley cheer to our Poo, Cat, and all new Zombie! Classic smiley expressions along with fun, new styles are applied to these entertaining emoji characters that are a fabulous addition to the collection.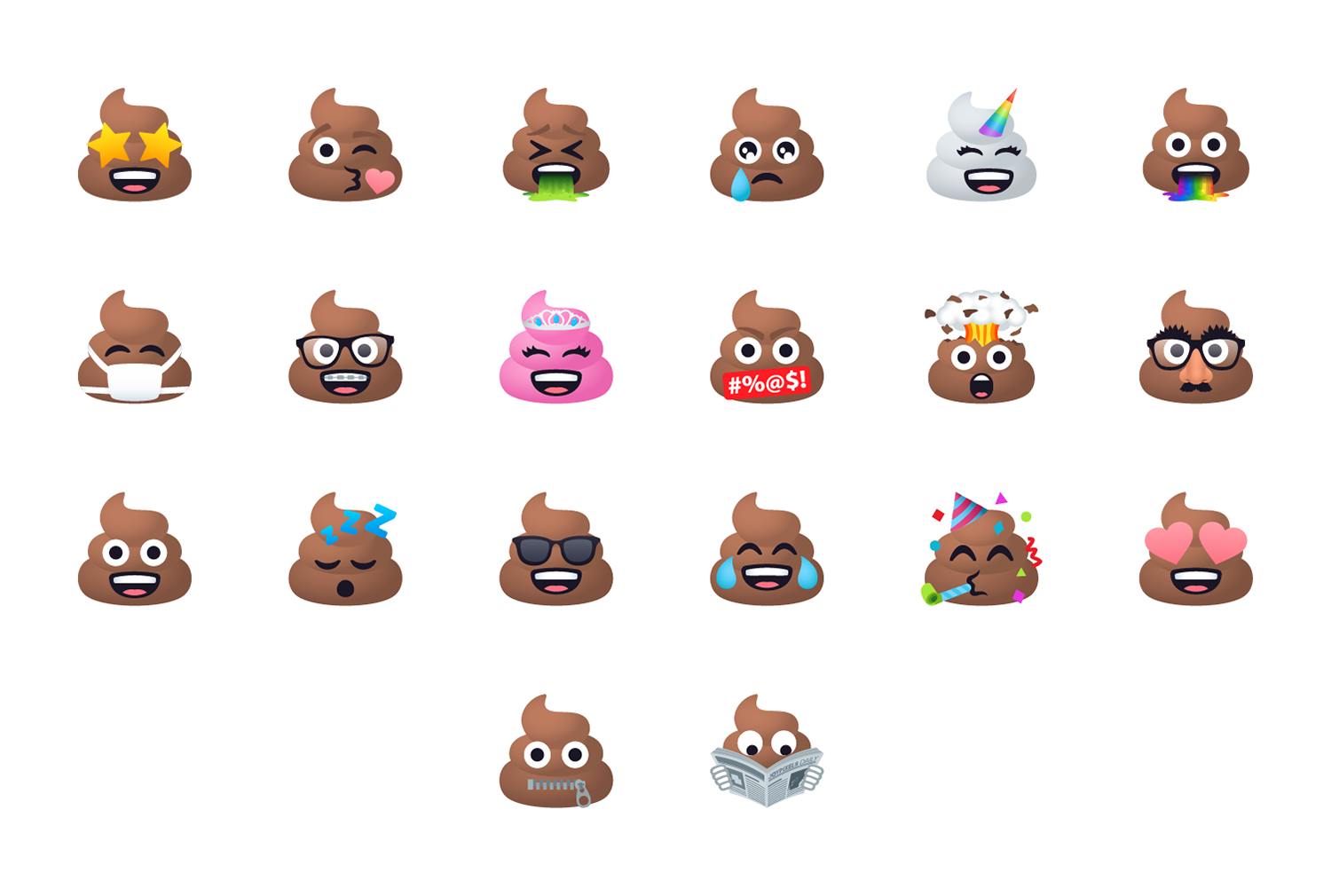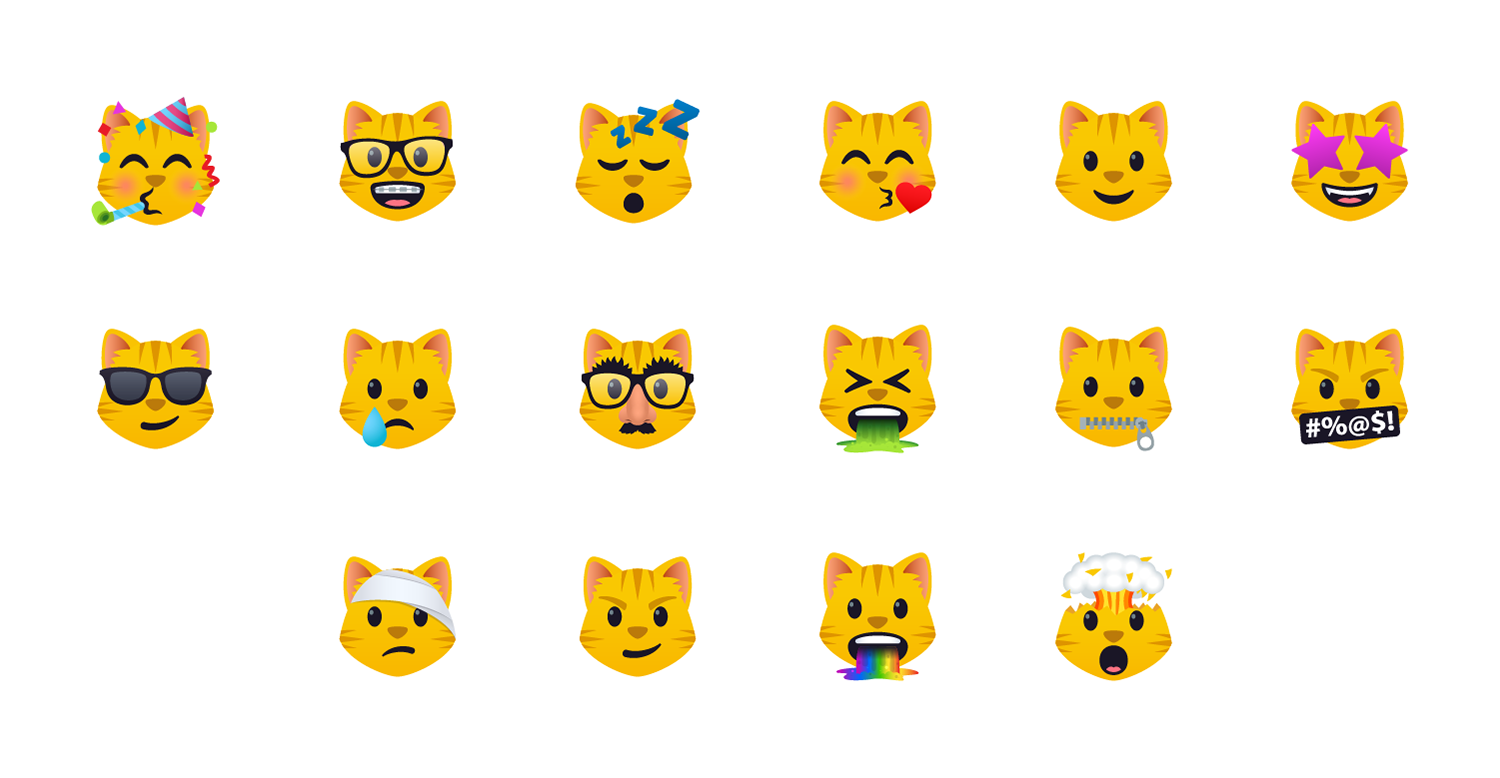 Unicode Smileys Included
All Smiles 1.0 wouldn't be a complete collection without the classic smiles of our JoyPixels 5.0 Signature Set - so we've gone ahead and included all 104 of them! This is the first time we've ever made our smileys available for commercial licensing outside of the Signature Set, which adds an incredible value to All Smiles 1.0.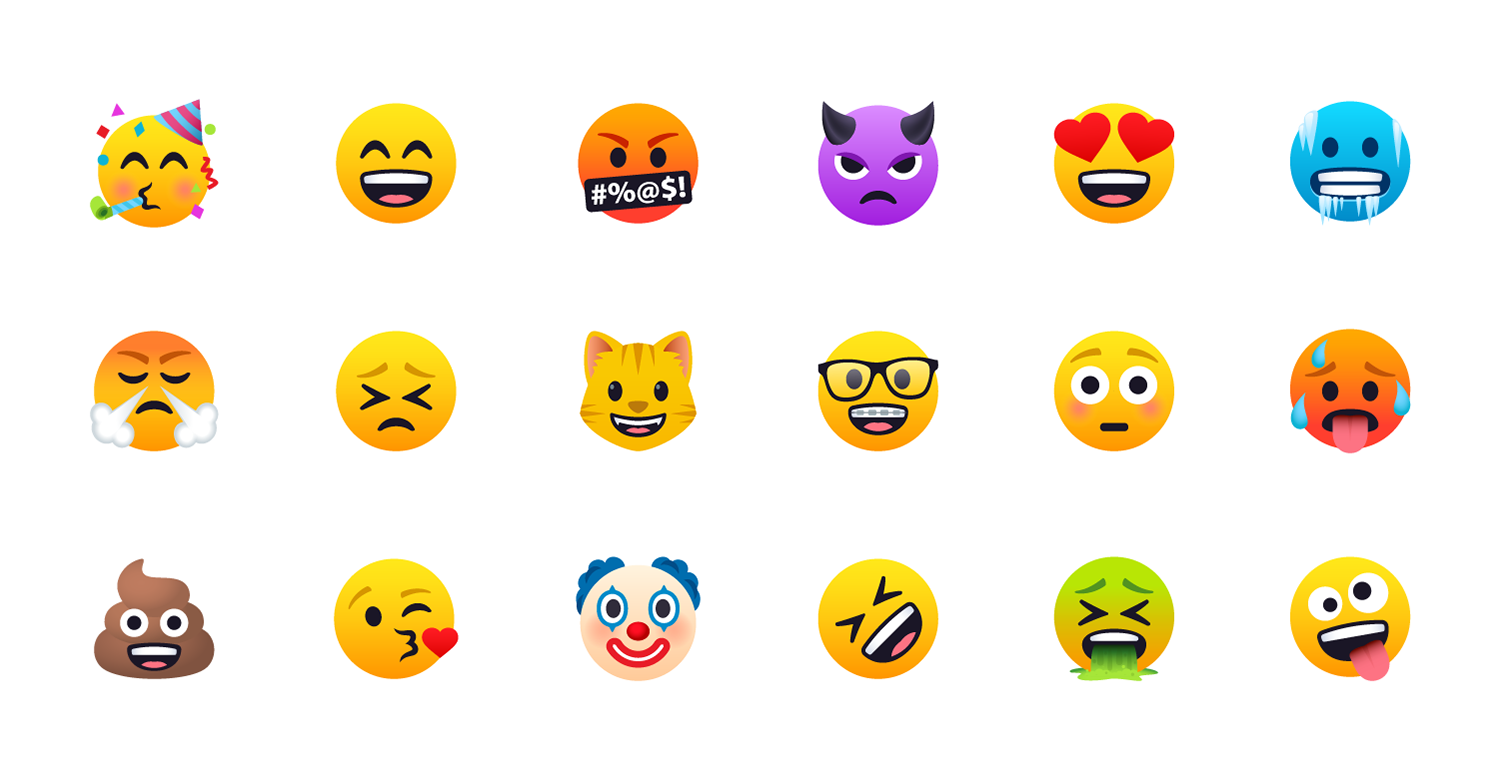 New Colorized Emoji
We've taken a colorful approach to All Smiles 1.0, by adding colorized versions of these unique, new designs, as well as all of the native smileys in our JoyPixels 5.0 Signature Set.  Rose, cyan, blue, pink, gray, and silver versions are included for every design. With careful attention paid to each gradient, these colorized smileys maintain the strict design quality standards of all JoyPixels artwork.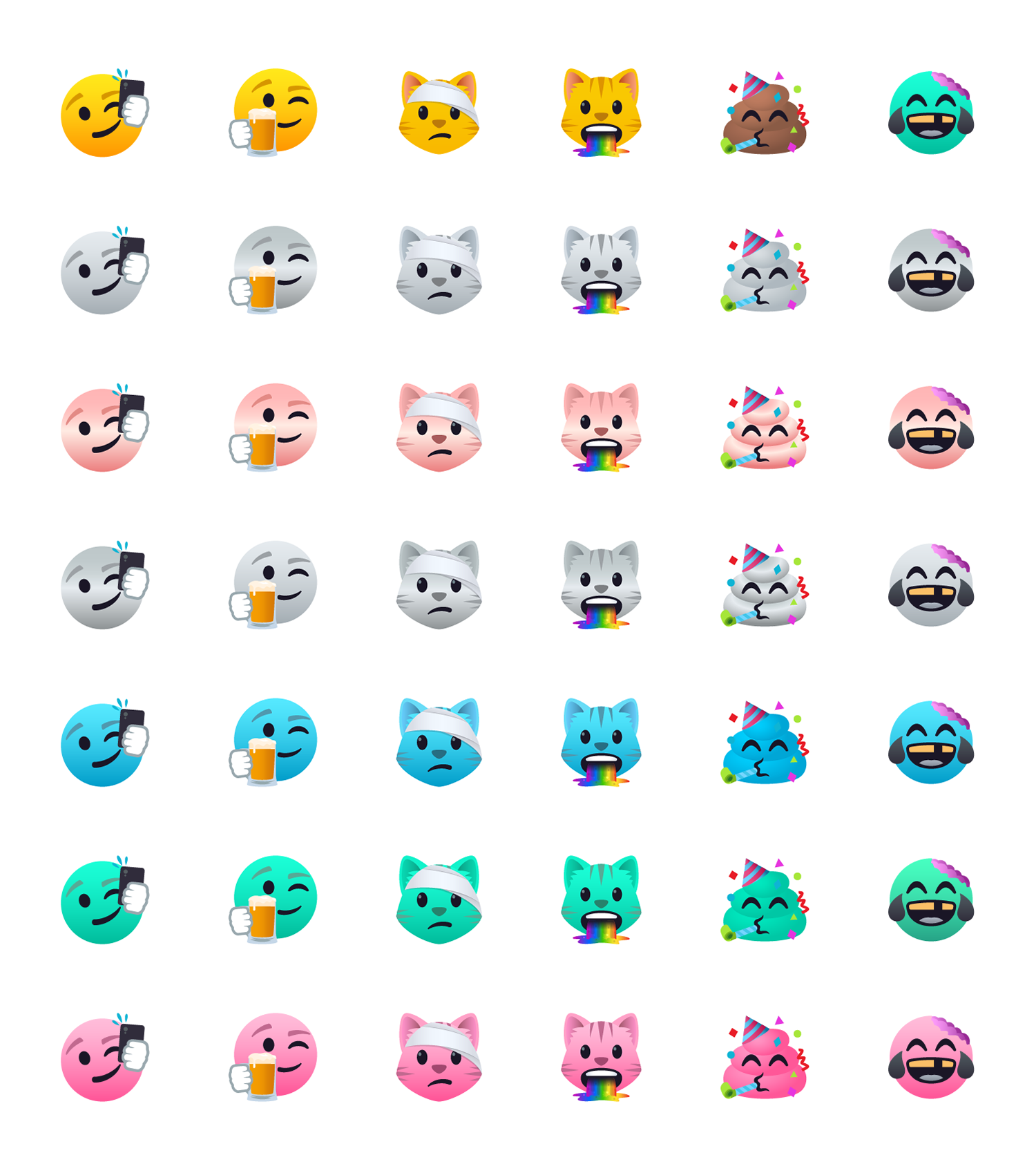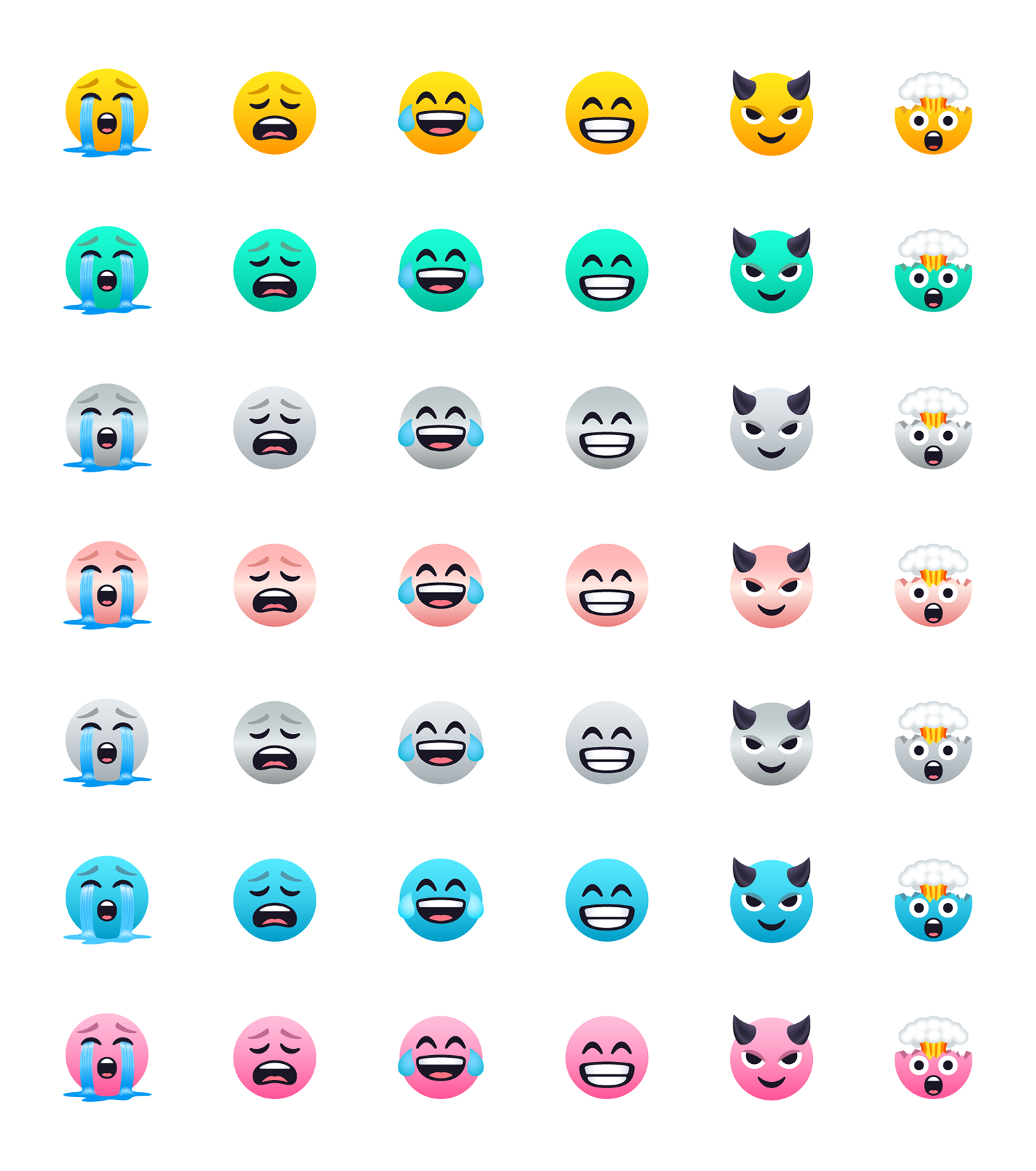 Freemium Licensing
All Smiles 1.0 is offered across all licensing tiers. We're proud to offer a free version for personal use, as well as competitive pricing for commercial use. Our Premium license includes both low and high resolution PNG files, along with Scalable Vector Graphics (SVGs).


A New Level of Emoji Imagination
With All Smiles 1.0, the sky is the limit for emoji creativity. Whether you're seeking Unicode-compliant artwork or looking for emoji that steps outside of the box, JoyPixels delivers. Download the free version or purchase a premium license for JoyPixels All Smiles 1.0 today and and take your emoji creatives to the next level.