JoyPixels is pleased to confirm the continuation of our licensing partnership with TikTok. TikTok and JoyPixels first teamed up in 2018, under their former brand Musical.ly. The ensuing partnership has led to collaborations with both their advertising and software divisions, culminating in the inclusion of JoyPixels emoji in the TikTok app.
The JoyPixels and TikTok integration allows Android users to embed JoyPixels emoji into their TikTok videos, putting JoyPixels icons into the hands of tens of millions of content creators worldwide.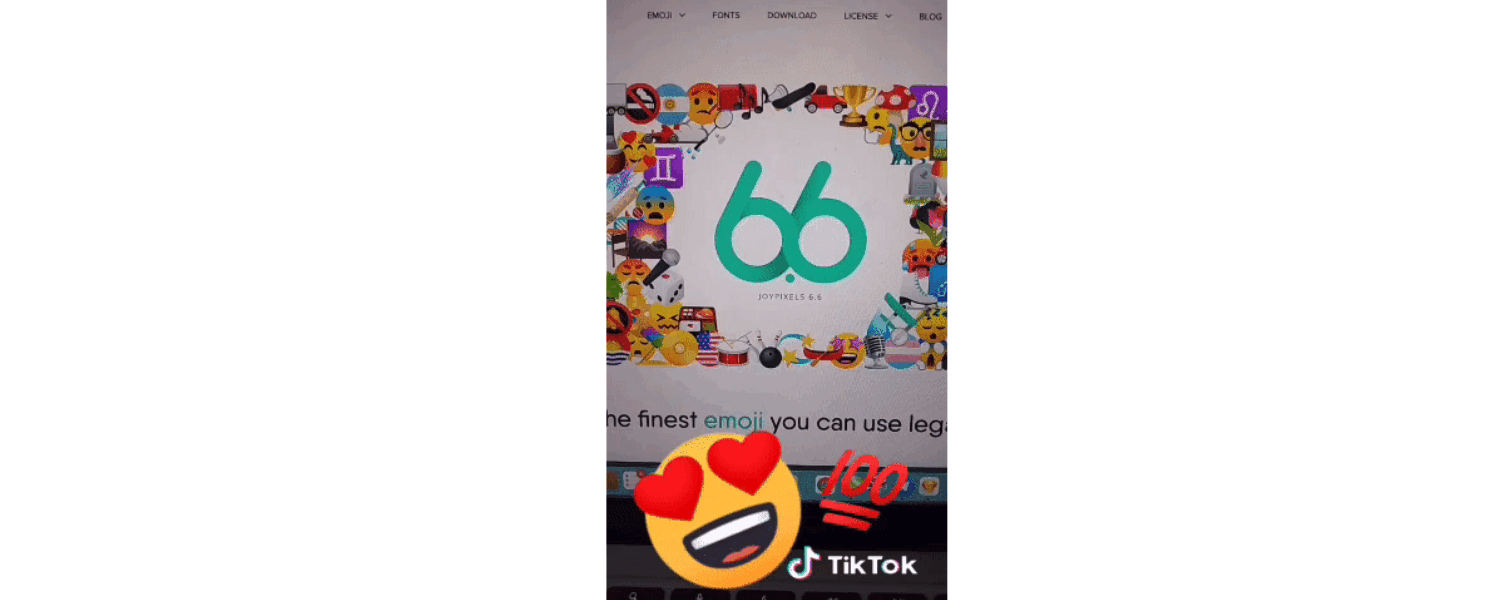 TikTok for Android makes it easy for users to add JoyPixels emoji to their creations. After downloading the application and logging in:
Press the plus button to create a new video
Record your video and press the arrow icon to edit
Select "Stickers"
Select "Emoji"
Drag, drop, and resize the JoyPixels icons within your video
Publish!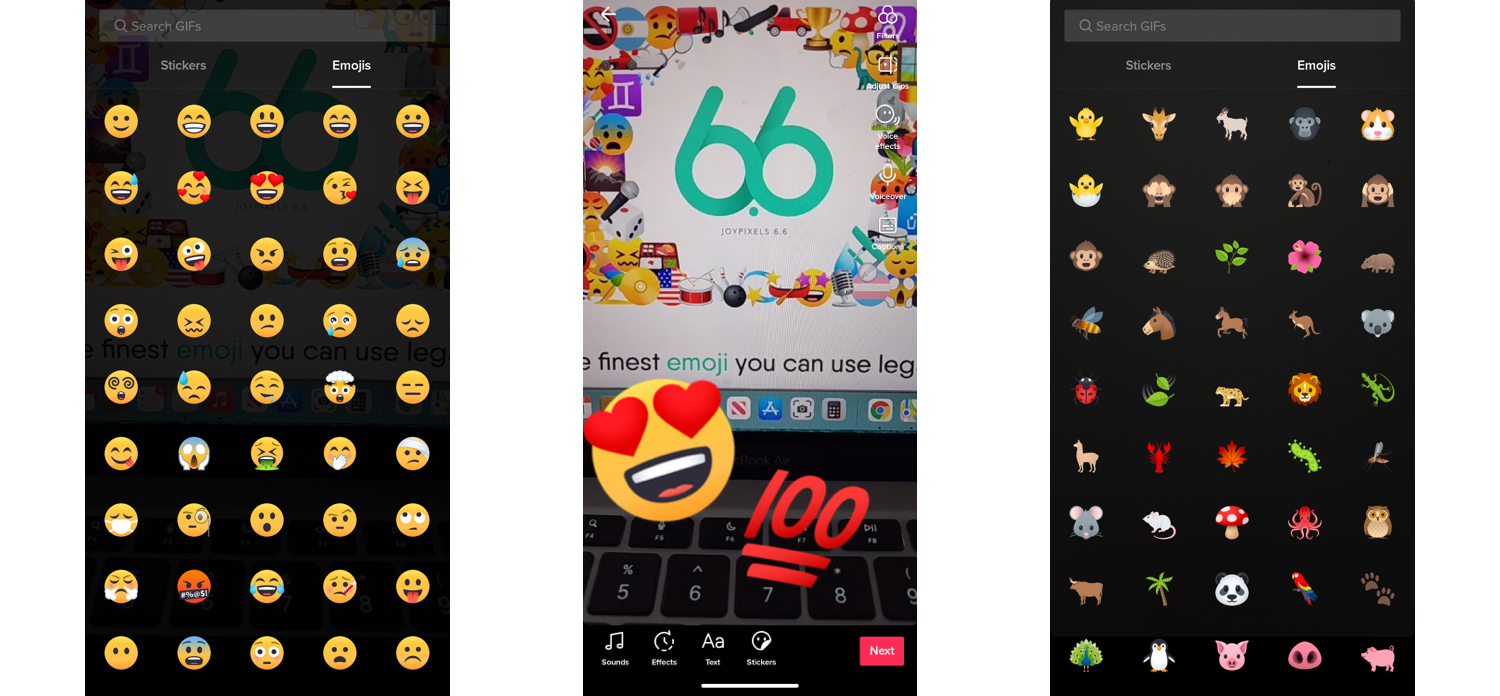 About TikTok
TikTok is a video-sharing social networking service owned by parent company ByteDance. The platform primarily relies on short-form video in genres like dance, comedy, and education. In 2020, TikTok was the most popular overall app downloaded globally, with over 850 million downloads.
About JoyPixels
JoyPixels is a top-provider of free and premium emoji icons. As one of the few Unicode-compliant emoji libraries, JoyPixels stands alone as the only fully-licensable emoji collection. What began in 2014 as an open source passion project has evolved into a worldwide service providing free personal and bespoke enterprise licenses to top brands worldwide.