JoyPixels is pleased to confirm the continuation of our licensing partnership with Telegram. Telegram and JoyPixels first teamed up in 2015, and the ensuing partnership offered users a premium, Unicode-compliant emoji library for use in their text conversations in Telegram and Telegram X.
The JoyPixels and Telegram integration allows users emoji choice within their software, an increasingly common request among emoji consumers worldwide. The complete JoyPixels collection is available at no cost to users, and it includes emoji across all categories.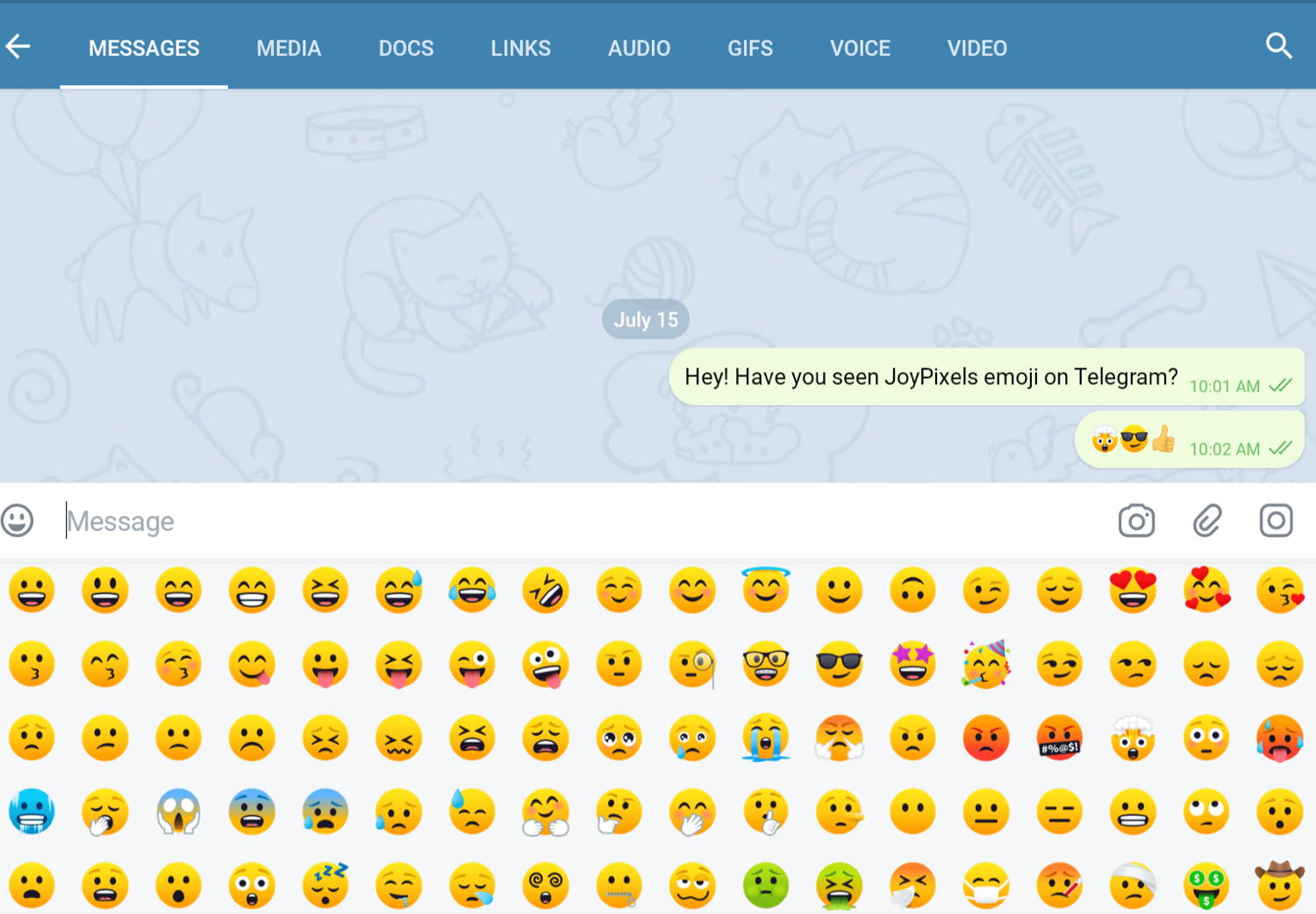 Compatible Apps
JoyPixels emoji are available for download on PC/Linux, MacOS (note that this is a different application than the Mac App Store version), and Telegram X for Android (note that this is a different application than the Telegram Android client).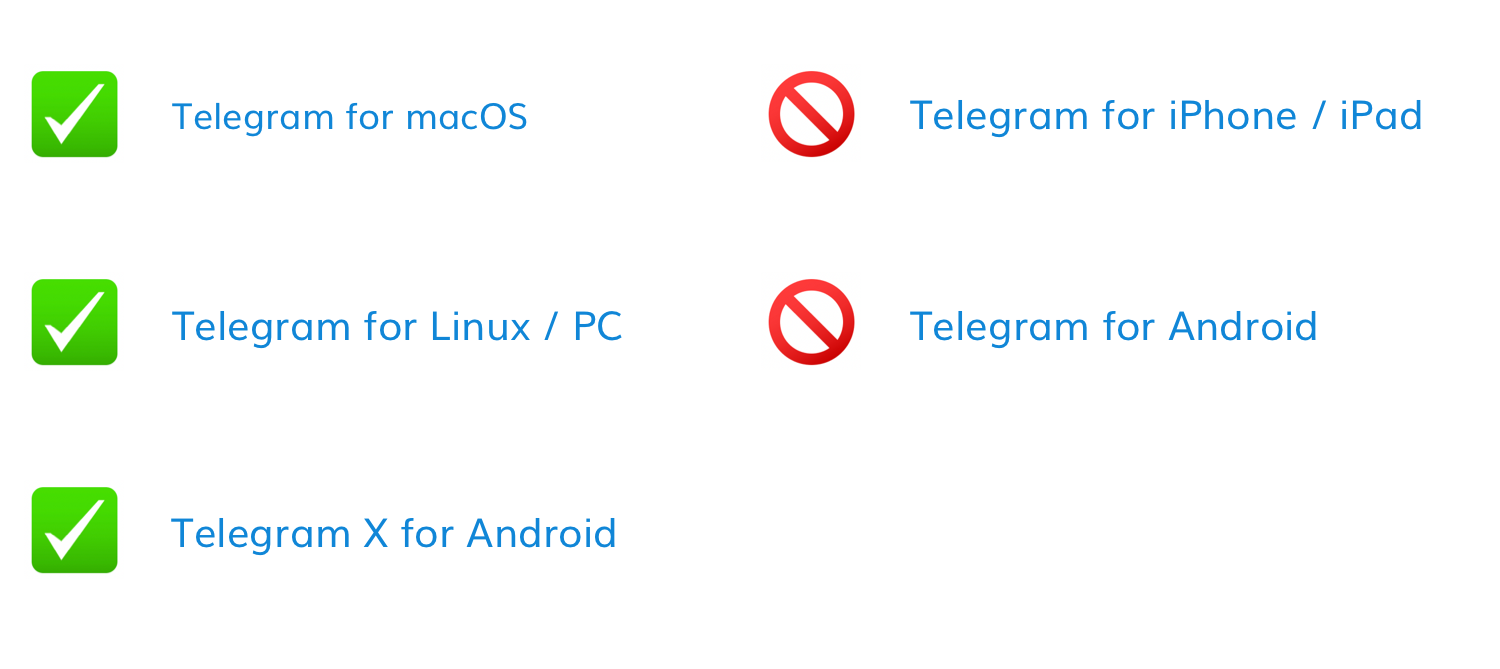 Telegram has made it easy for users to designate JoyPixels as their emoji set.
For Telegram:
Select Preferences
Select Chat Settings
Select Choose Emoji Set
Select JoyPixels
For Telegram X:
Select Settings
Select Themes and Chats
Select Emoji Sets
Select JoyPixels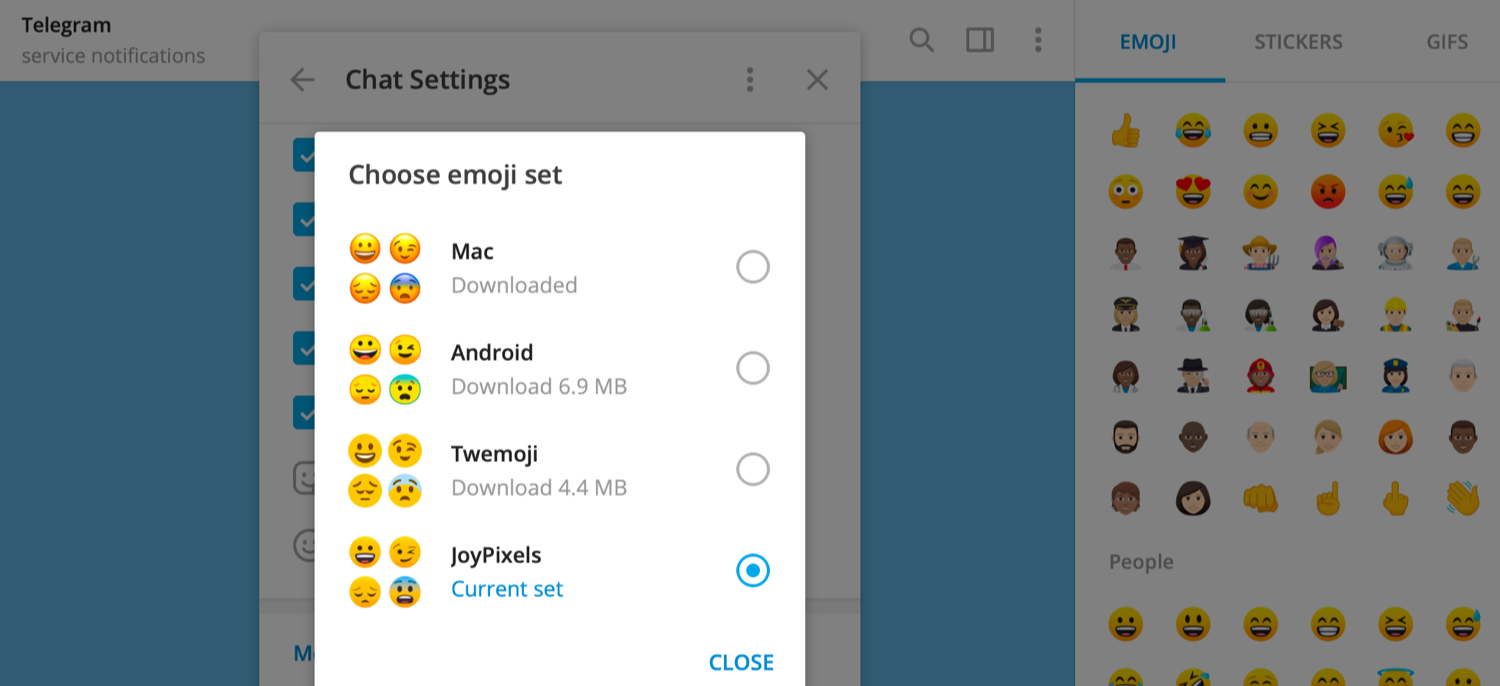 About Telegram
Telegram is a free and open source, cross-platform, cloud-based instant messaging software. The service also provides end-to-end encrypted video calling, VoIP, file sharing and several other features. It was launched for iOS on 14 August 2013 and Android in October 2013.
About JoyPixels
JoyPixels is a top-provider of free and premium emoji icons. As one of the few Unicode-compliant emoji libraries, JoyPixels stands alone as the only fully-licensable emoji collection. What began in 2014 as an open source passion project has evolved into a worldwide service providing free personal and bespoke enterprise licenses to top brands worldwide.