Emoji and apps go hand in hand. Whether we're talking about an application that is built for work or entertainment, learning or simply wasting time, emoji as a tool enhance user experience. We've already discussed in previous blog posts  how emoji increases user engagement exponentially and how emoji makes for clearer communication. Now we see how application developers are incorporating the lingua franca of emoji into their projects as emoji keyboards, quick reactions, and communication beacons within their software.
TikTok
When it comes to Gen Z and millenial communication, TikTok must be at the forefront of the conversation, and it should come as no surprise that emoji are featured heavily throughout the app. Users encounter them used as identifying icons, as well as communication and video design tools. TikTok's Android userbase will find that TikTok has licensed JoyPixels emoji for use throughout the app.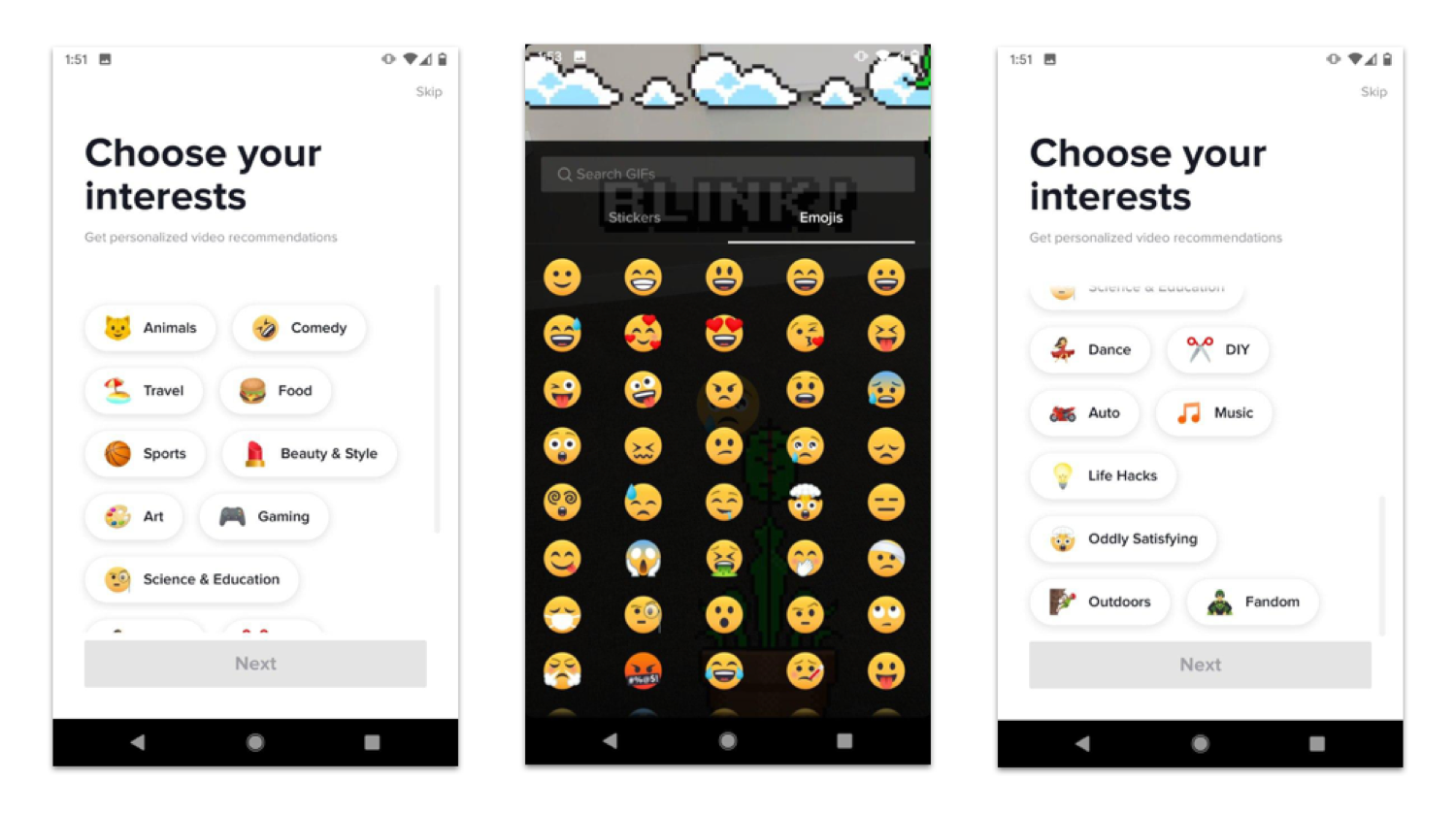 Telegram
Popular cross-platform instant messaging system Telegram offers users a complete Unicode-compliant emoji library for use in their text conversations. Users simply set their emoji preference as JoyPixels to have the signature emoji library seamlessly woven into their desktop and mobile applications. From there, Telegram users can choose from thousands of high quality emoji designs to include in their chats.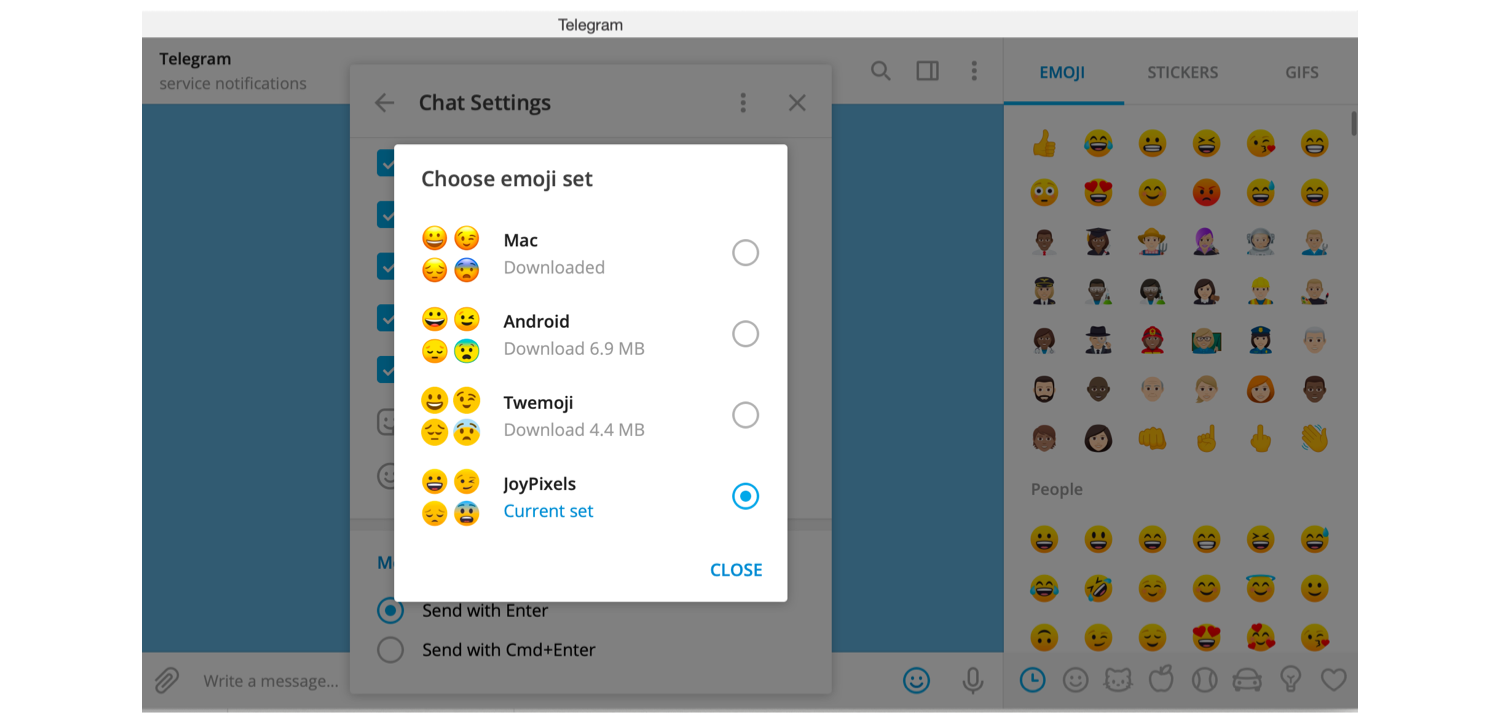 Grammarly
Grammarly uses emoji in a manner as unique as the company itself! A digital writing assistance tool, Grammarly uses artificial intelligence to edit and correct users' writings. In 2019, Grammarly introduced a tone detection tool that analyzes what you've written and lets you know how your message is coming across - from surprised to concerned to excited or even angry. This is then communicated back to the user via emoji. Grammarly uses JoyPixels emoji for their tone detection software - And because of the attention to detail in JoyPixels' high quality smiley expressions and hand gestures, it's easy to see why they made that choice!
Fidelity Spire
Investment powerhouse Fidelity launched a specialized savings app known as Fidelity Spire that helps users prioritize savings and investment goals. With promotions and contests that offer to pay down the student debt of the winner, the app's target audience is clearly millennials, and Fidelity has taken the wise step of including emoji in their software. It's quite simple: frowning faces mean you're not saving enough and smiling faces mean you are. It's remarkable how Fidelity has made an otherwise overwhelming and frustrating task simple, straight-forward, and a touch whimsical.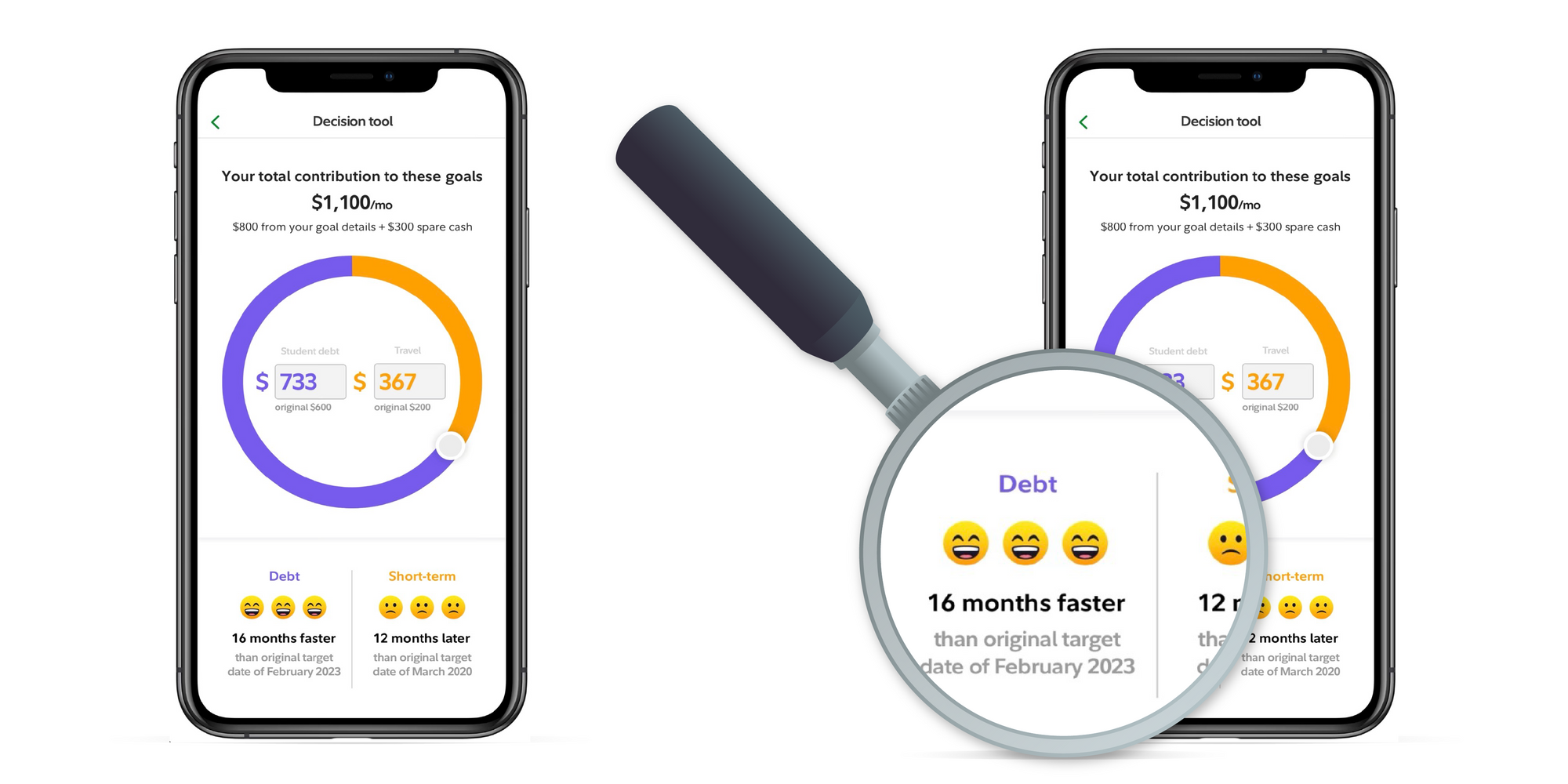 Dropbox Paper
Collaborative document editing service Dropbox Paper allows users to drag and drop their favorite emoji right into their documents. This incredible free product allows for real-time team editing, and builds a sense of real collaboration and increased communication. By including emoji, they've both simplified and clarified the editing process.

FlipGrid
In our current state of remote learning, FlipGrid is an app that sets new standards for digital education. Teachers with students of all ages and grades use this free video discussion platform for creating and sending videos within their e-classroom space. FlipGrid makes it easy to add emoji right into your video, for content that is as entertaining as it is educational! JoyPixels has been FlipGrid's emoji of choice for years.
Boost Your App with JoyPixels Emoji
Application developers who have made the forward-thinking call to enhance their users' experience with emoji needn't look further than JoyPixels. With years of experience building emoji licenses that are royalty-free and feature no project limits for developers, a low starting price of just $299,  and the highest quality emoji legally available, JoyPixels is the premium choice in emoji app integration. Contact us today so we can discuss including JoyPixels in your next application. ✨