Do you ever struggle to keep your icons organized? As the JoyPixels emoji library continues to grow, users are continually coming to us asking for the best way to manage our icon set. After all, sifting through thousands of icons in dozens of folders is a time consuming task that can interrupt even the most focused workflow. That's why we are so excited to announce the release of a new third-party tool designed to make the organization of icons on the user end that much simpler.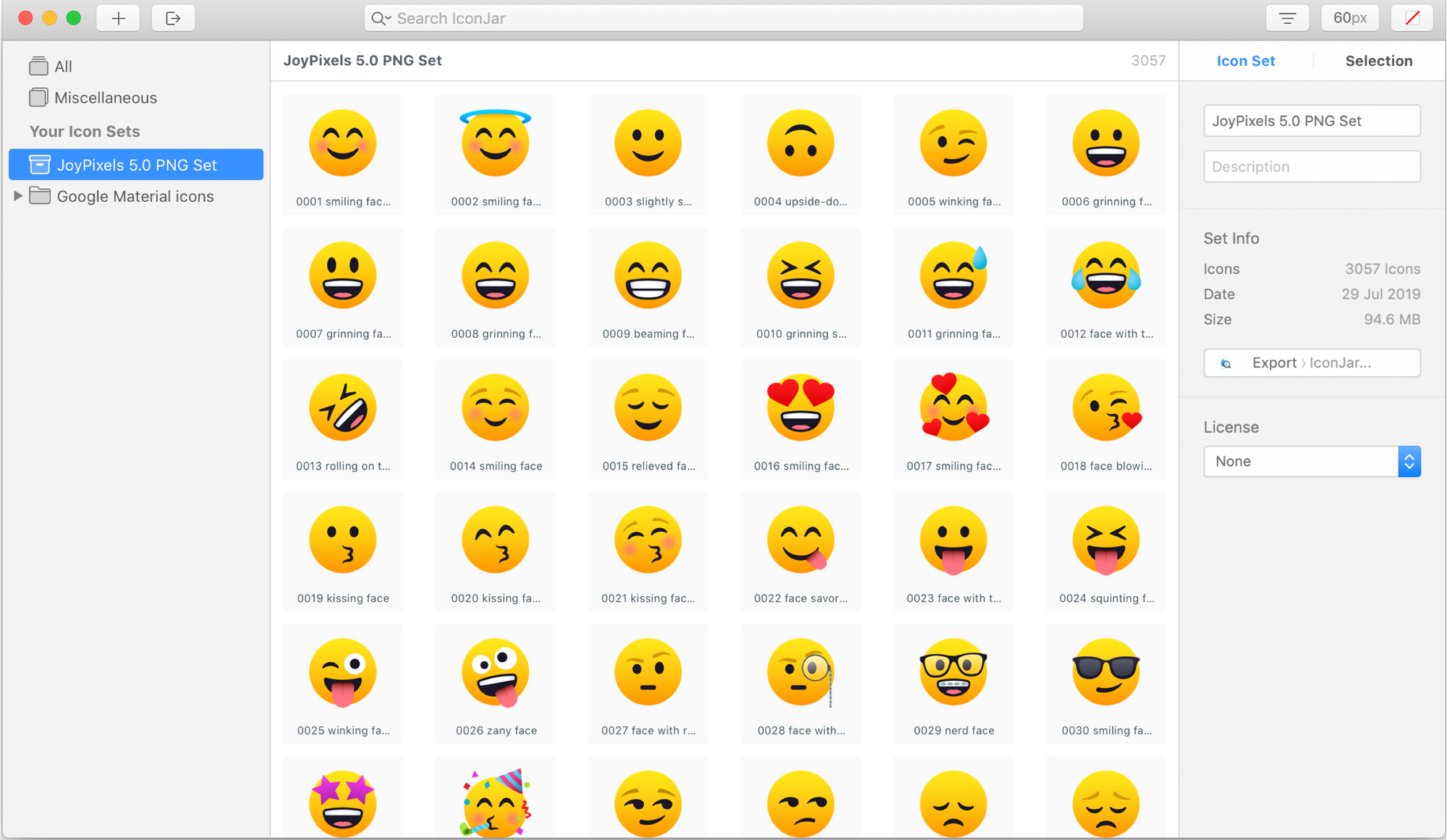 Introducing IconJar
Say hello to IconJar. IconJar is a searchable icon library app for Mac that helps you to easily organize and access your icons. Supporting our 512px PNGs, with IconJar you can drag-and-drop your icons directly into any app. The QuickDrag option makes it possible to drag and drop icons in any size or color and various file formats. The Sketch plug-in allows you to easily import icons into IconJar. IconJar can fit seamlessly into any workflow, minimizing time wasted on importing, exporting, and searching.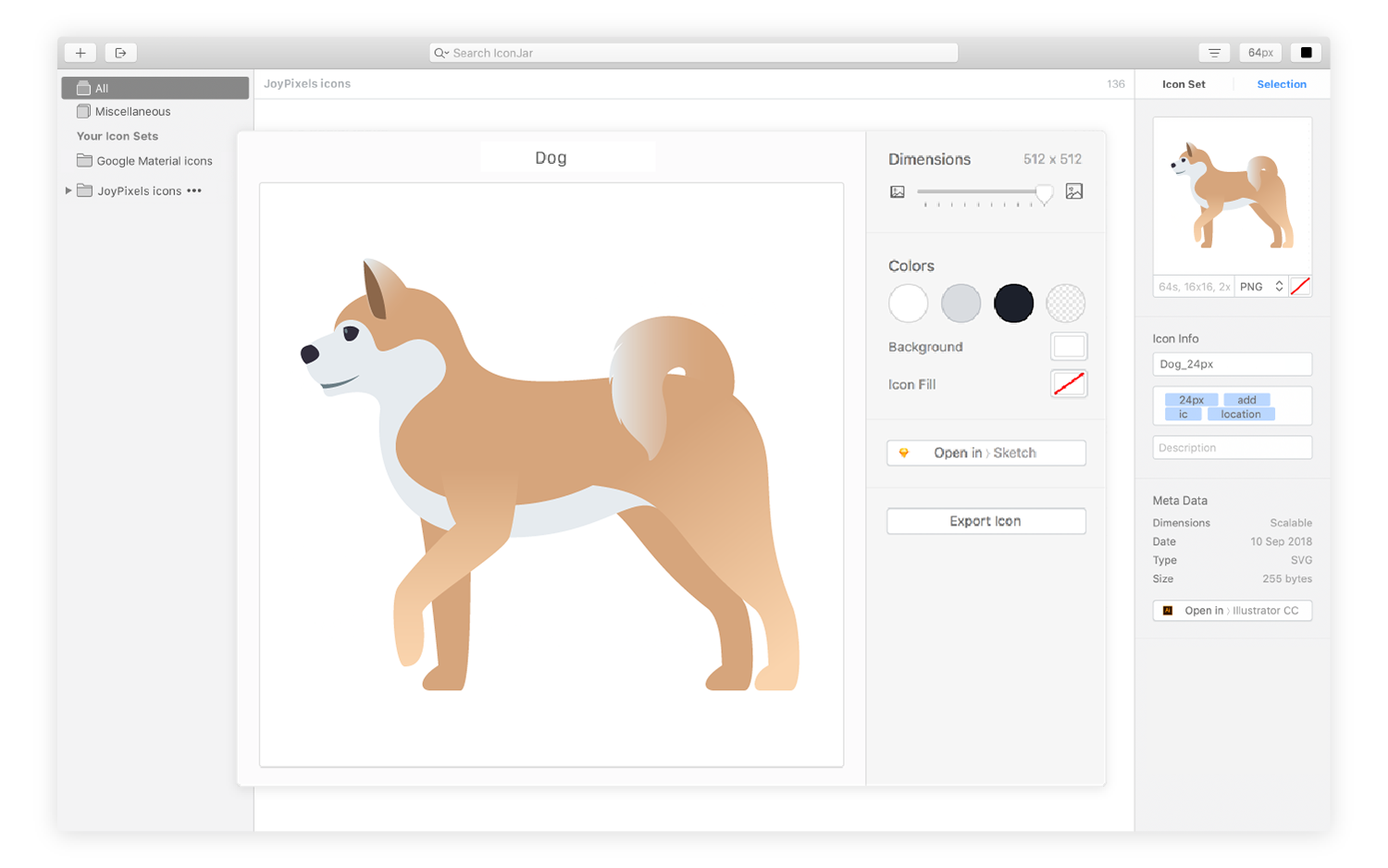 Thousands of Icons at Your Fingertips
The JoyPixels 5.0 emoji library contains 3,057 icons and hundreds of new icons are being launched every year. Digging through those icons as a designer has been no easy task, until now. Users will now be able to search and browse the collection by title, Unicode code point, category, diversity, and keyword. A search for "woman" reveals all diversities, hair colors, hair styles, and variations. Thousands of JoyPixels icons are now instantaneously accessible with just a few keystrokes.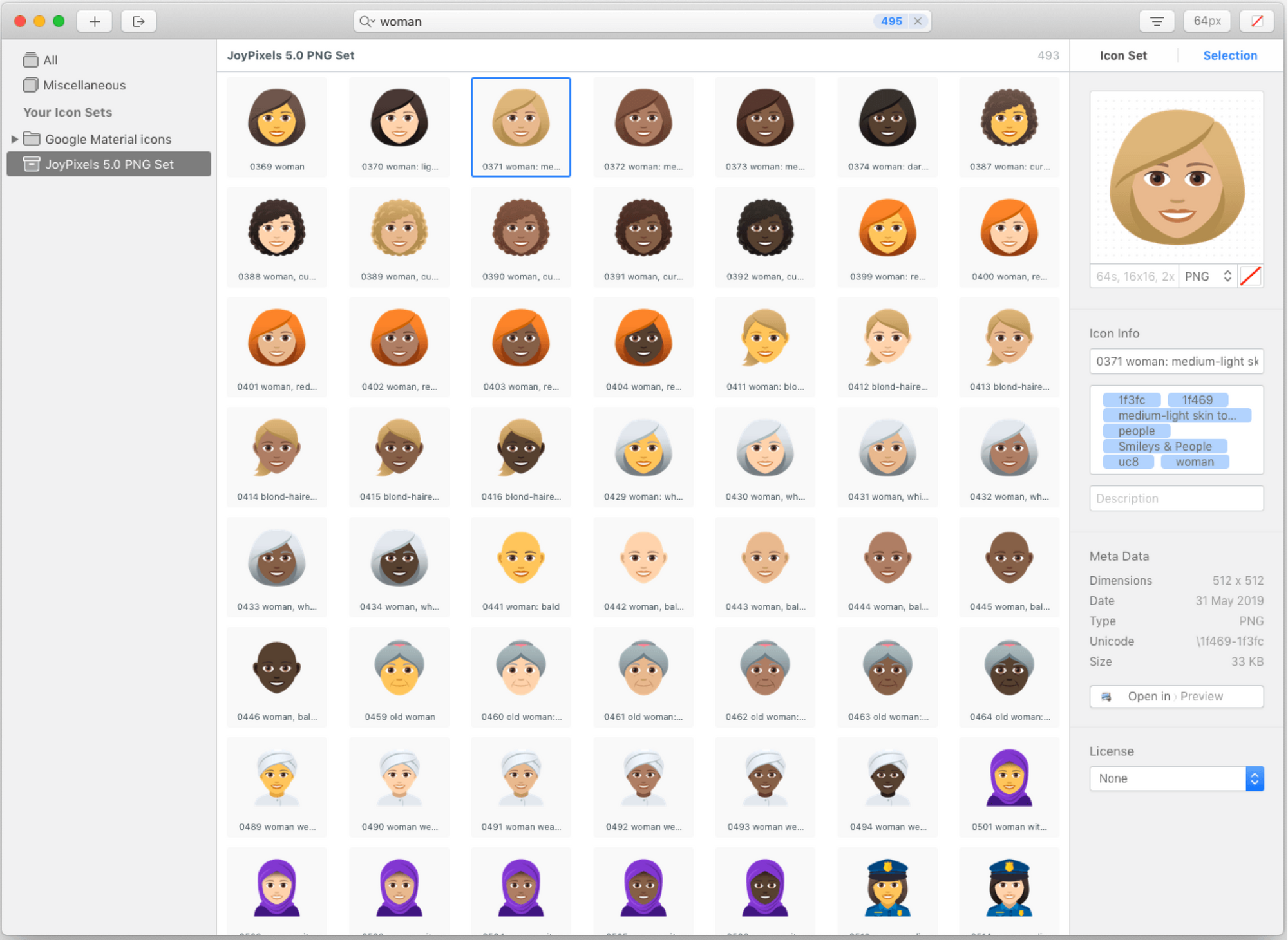 Source File Included with Premium Download
The IconJar source file for JoyPixels 5.0 is included for Premium license holders on the Downloads page. You'll also need to download and install the IconJar application on your computer. Once installed, simply unzip the 5.0 Premium download and begin importing. And that's all there is to it!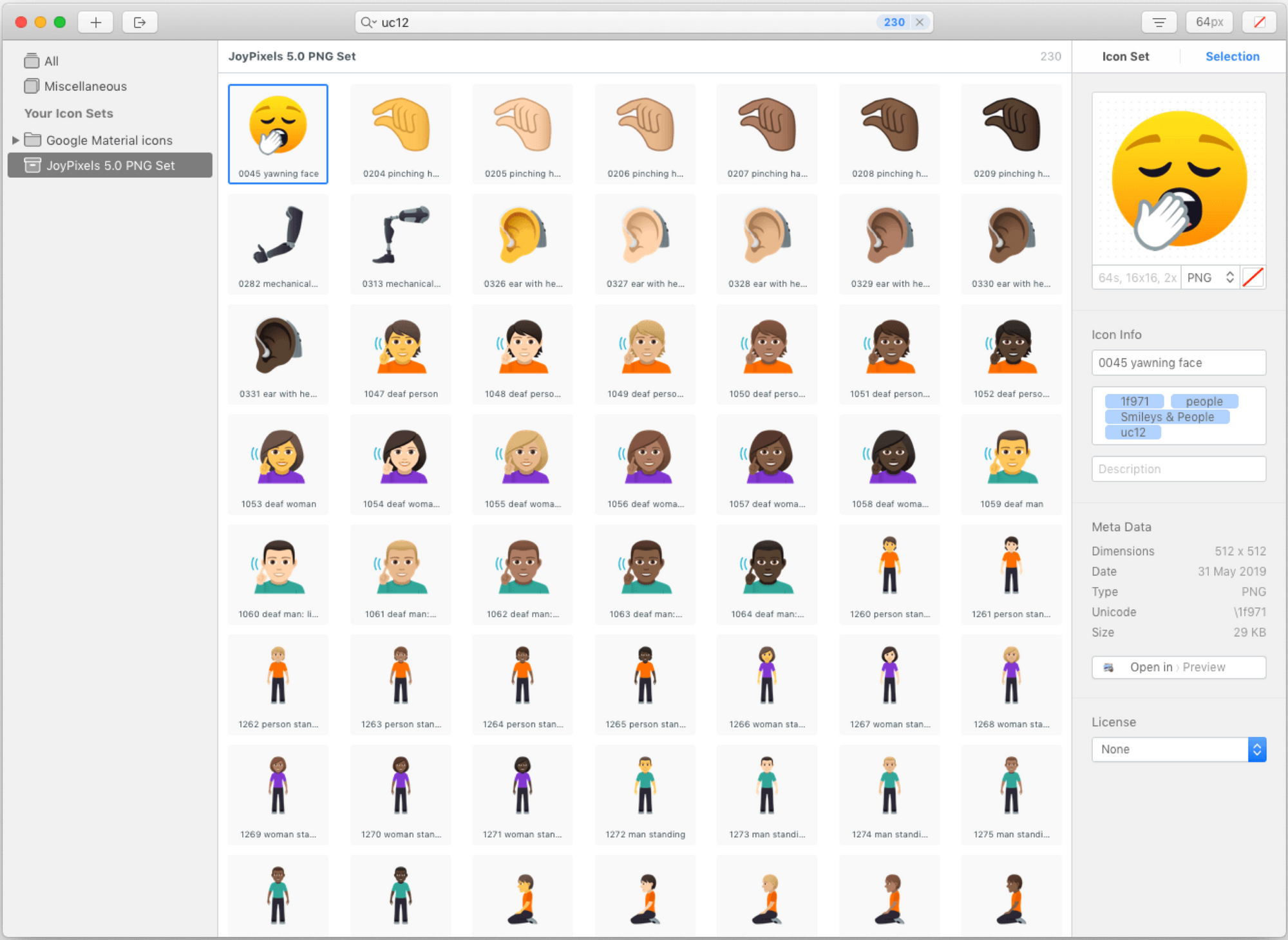 Special Discount Pricing for JoyPixels Users
IconJar is typically available for purchase at $35, but we're able to offer a special 20% off discount code to our license holders. We at JoyPixels have always prided ourselves on making our products as user-friendly as possible and are excited to introduce IconJar to our Premium licensees as an excellent time-saving and organization tool.