Hot on the heels of our JoyPixels 6.0 launch, we're excited to announce the release and free upgrade of All Smiles 1.5! All Smiles 1.5 incorporates the design updates of JoyPixels 6.0 and applies them to our most unique collection. Over 2,100 emoji were refreshed in this update, and two entirely new emoji were created just for the launch of All Smiles 1.5.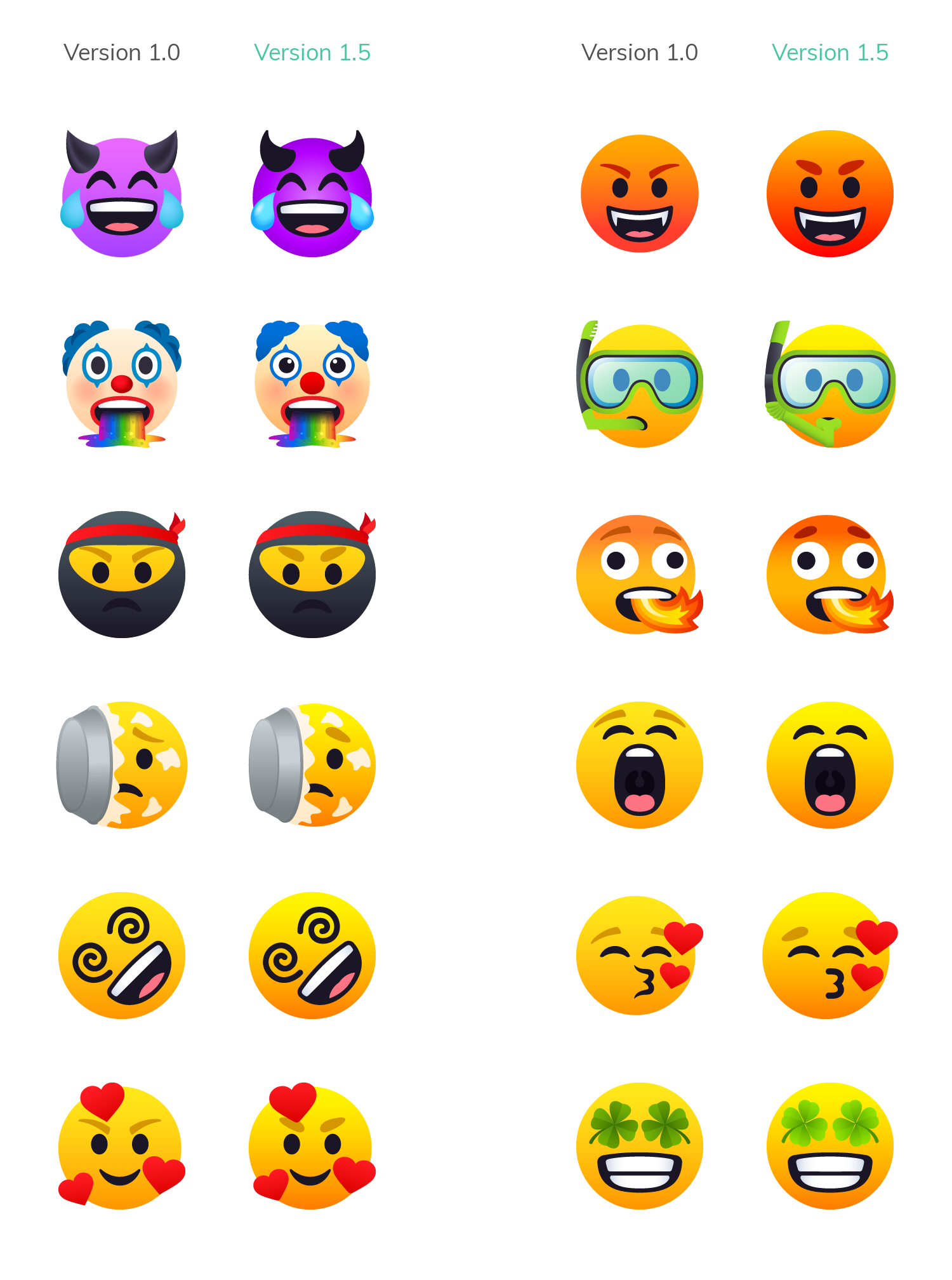 6.0 Updates Applied
All Smiles 1.5 incorporates all of the design updates that were introduced in June in JoyPixels 6.0. This includes the new, thicker eyebrow styles, deepened gradients, and updated "cute" eyes. Other more subtle refreshes can also be seen, including the move to a rainbow gradient on the Poo Unicorn horn. Smileys, Cats, Poos, and Zombies were all updated across all color variants.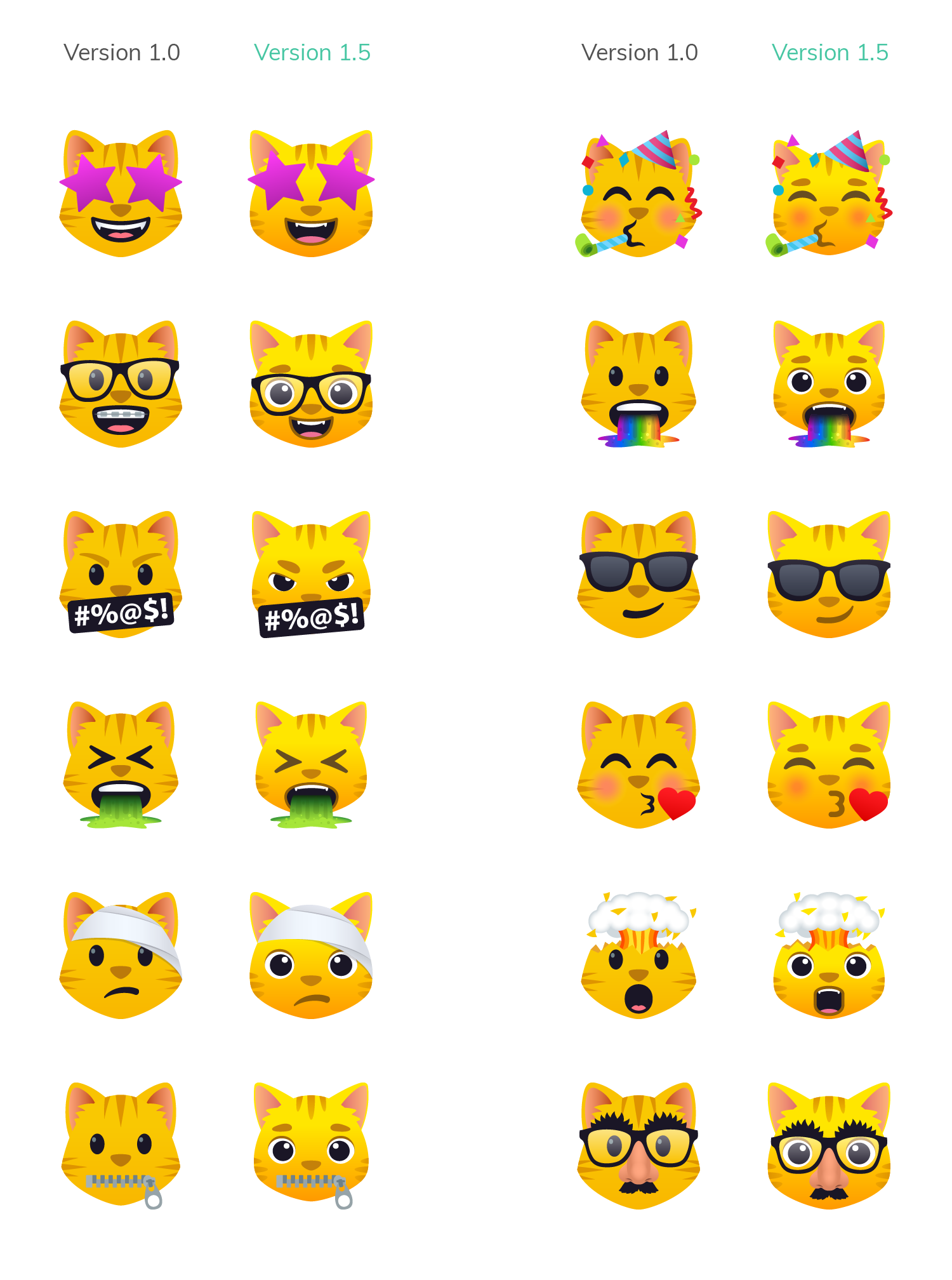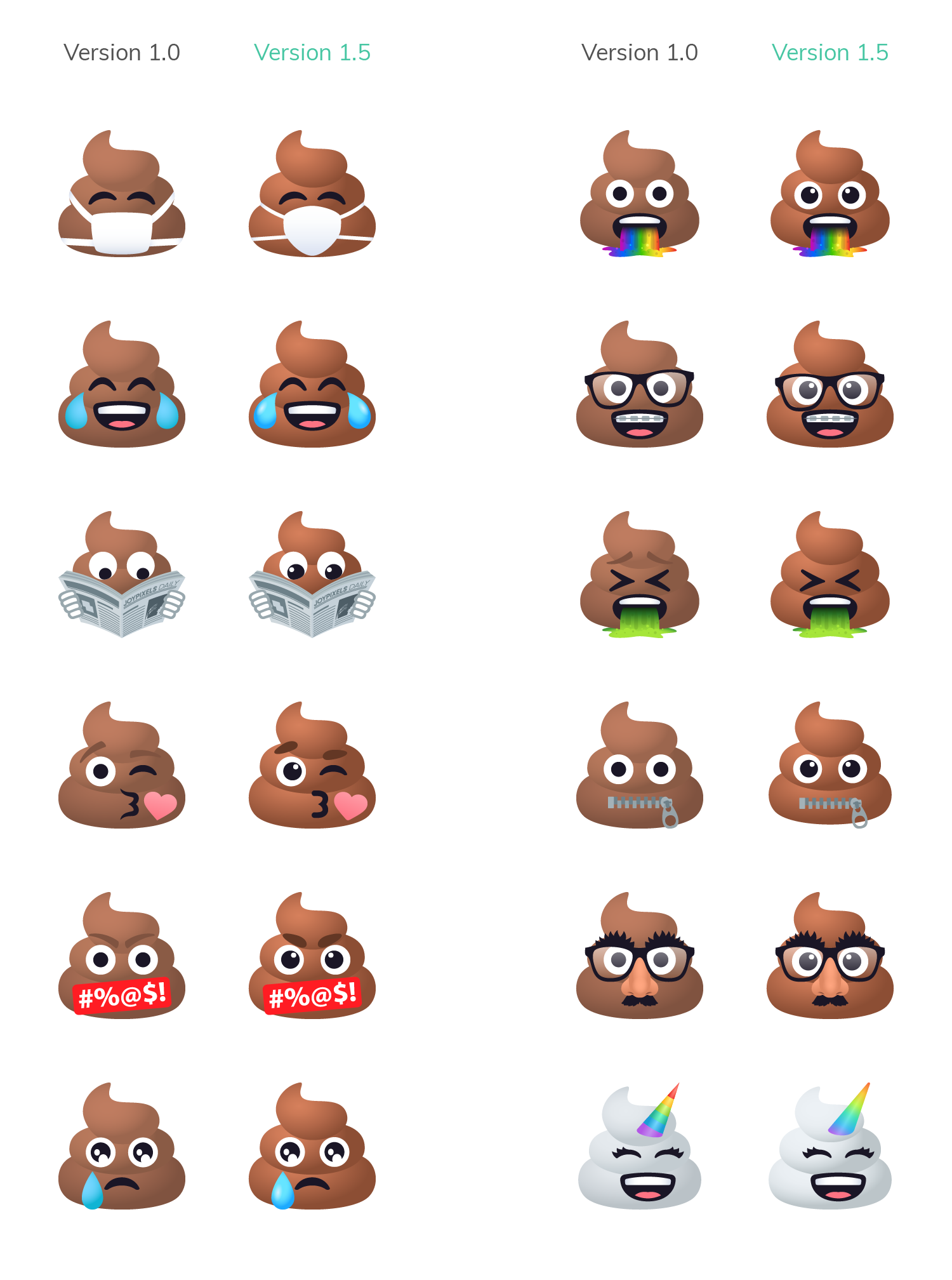 Two New Additions
All Smiles 1.0 included two emoji that were ultimately promoted by Unicode 13.0 to official emoji in JoyPixels 6.0 (Smiling Face with Tear and Disguised Face). We've replaced them with two new additions: Smiling Face with Hearts with Face Mask and Worried Face with Mask, both exceedingly fitting creations for this 2020 release.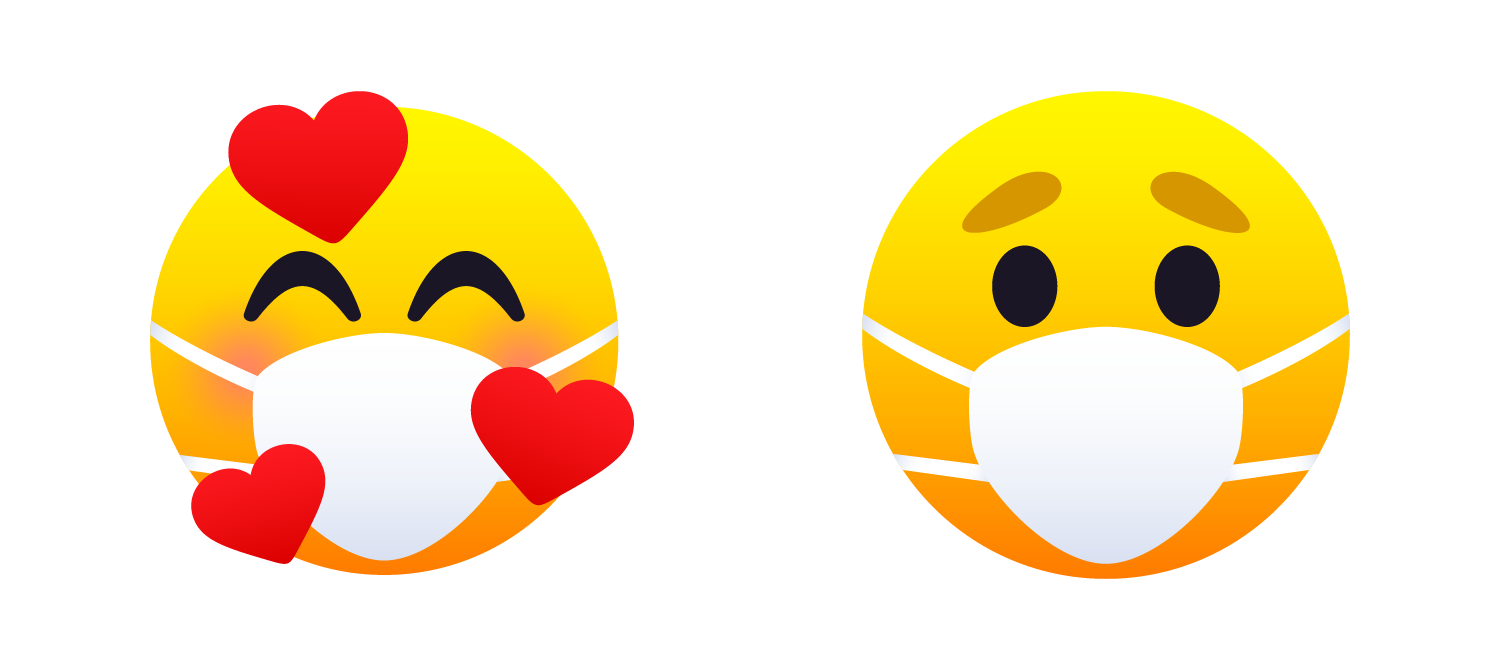 All Smiles 1.5 Available Now!
We're excited to make All Smiles 1.5 available for immediate licensing, and this upgrade is completely free to current All Smiles 1.0 premium license holders! To determine which license is right for your project please visit our emoji license comparison page or reach out to us with your questions. Whether you're looking at a free, personal license or a premium license, JoyPixels All Smiles 1.5 is here to bring a fresh dose of imagination to emoji.