A Google search of "How can I license emoji" will return 113,000,000 pages of results - way too much information to sift through for the busy project manager. Thankfully, on that very first page you will discover JoyPixels licensing and be introduced to the JoyPixels Head of Licensing, Marcie.
Marcie has led the JoyPixels licensing department since its inception, and her expertise has paved the way for partnerships with brands like Netflix, TikTok, DropBox, Slack and many others. Today we're sitting down with Marcie for a deep dive into emoji enterprise licensing.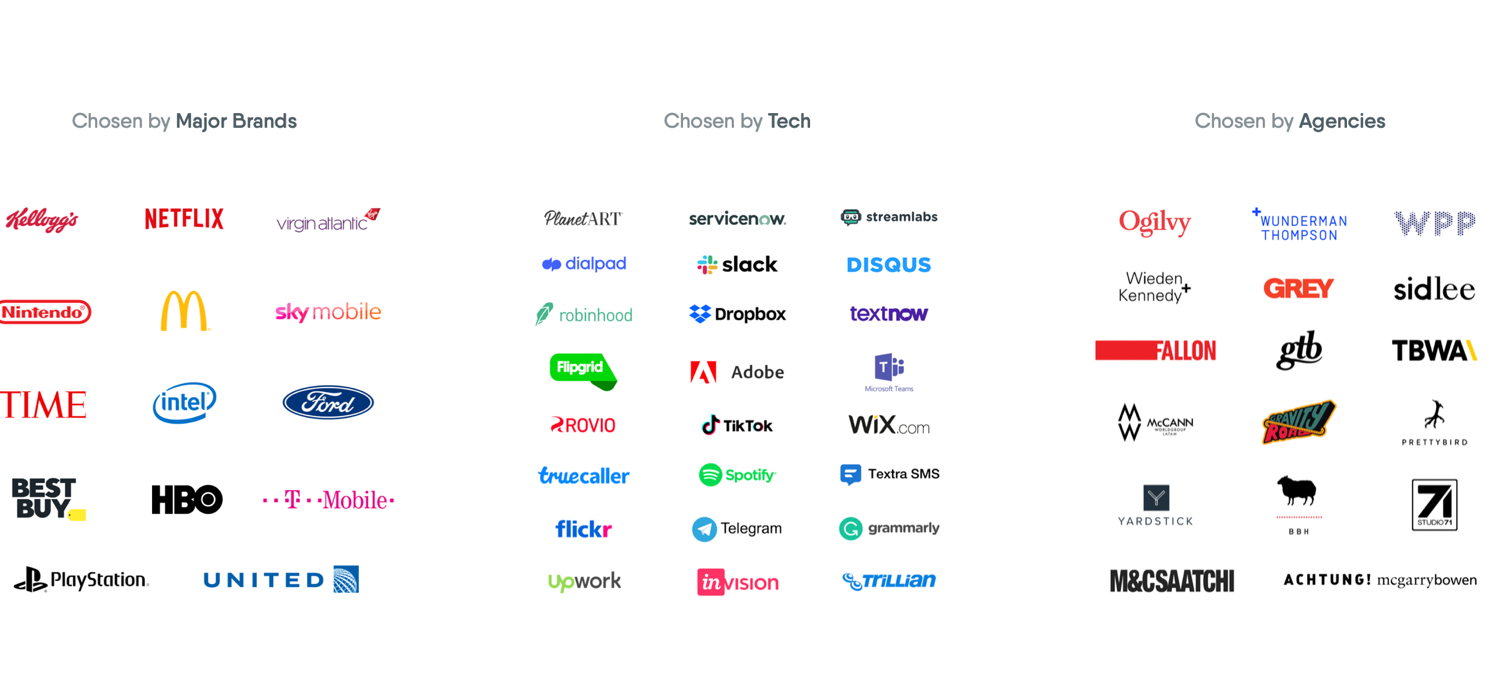 What is the difference between a premium license and an enterprise license?  
"Our Premium Licenses are meant for the simplest use cases.  They cover very basic digital usage and are most often accessed by small teams of developers that are looking for an emoji font for their app or individuals looking for an emoji set.  They are easy to obtain, as-is licenses, that are best for customers who need a quick and easy solution to obtaining emoji assets, and don't require legal language tailored specifically to them.  

Clients that do need specific language, want to alter our assets in any way, require indemnity, or are an enterprise-size company (250 employees or more), can turn to our Enterprise Licenses.  These licenses are carefully written with legal language that satisfies both parties and are unique to each and every use case."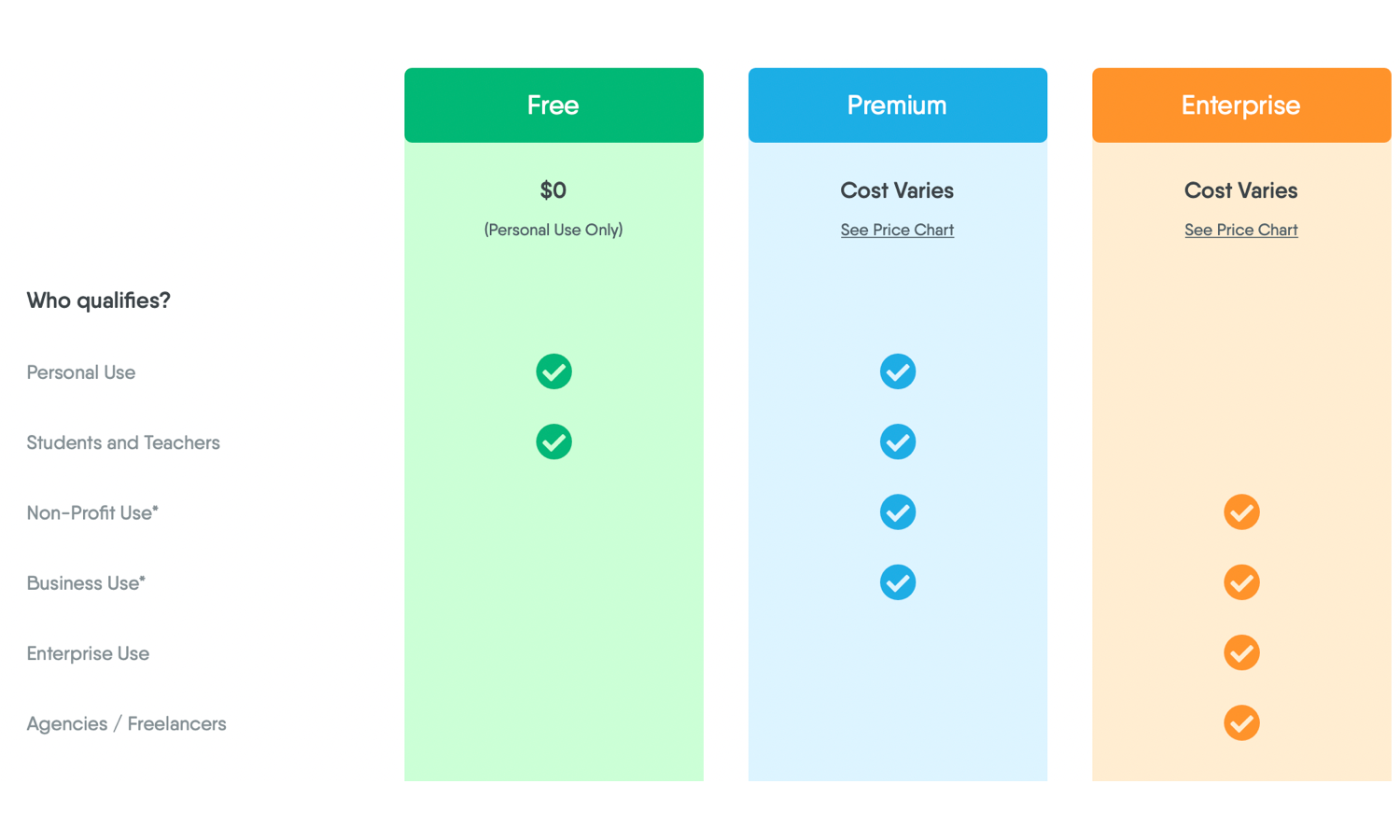 Can you explain what indemnity is and how it affects the cost of a license?
"Indemnity is legal language that protects the licensee against any 3rd party claims that might arise against them for use of the emoji assets.  Because emoji are all very similar, many companies require this sort of protection.  This is especially true for non-digital use cases and product licensees.  

Our Enterprise pricing varies, but indemnity drastically alters the price of a license simply because of the legal and financial obligations that come with carrying that sort of insurance.  All Enterprise Licenses that require indemnity will automatically start with a $2500 price tag attached just for indemnity alone."


What is the cost range for an enterprise license?  
"Pricing varies, so it's hard to give ballpark figures without knowing all of the variables. However, a conservative estimate for an Enterprise License with indemnity could be anywhere from $2500 (a small social media campaign) to $20,000+ (a broad advertising campaign with worldwide territory).  Enterprise Licenses that do not require indemnity will typically start at around $1,875 and go up from there."


What are the factors that influence a license's cost?  
"Multiple factors are taken into consideration when determining the price of a license, including:
Use case
Indemnity requirements
Length of use
Territory
How many assets are needed
Company size"

What are the most common misconceptions about our licenses?
"Something I see a lot is the perception that a customer can't use our online Premium Licenses for products.  As long as you do not produce/sell more than 1000 units in a lifetime, you may use the online licenses for that purpose.  This is a great choice for startups who want to test the market with their ideas, and very small business owners that are working on small side projects.

Perhaps the biggest misconception of all, though, is the belief that digital use is not perpetual.  While our licenses are limited to the term, content that has been posted online is not required to be removed once the term ends  (for example, social media content).  We understand that content like that exists forever online in feeds, stories, etc., even after the term ends, so it never has to be removed."


How long does the licensing process usually take?  
"Typically, as long as there isn't a lot of back and forth on legal redlines, we can get a license finalized anywhere from a few days to a week.   This is how we handle the majority of our licenses and we pride ourselves on making the licensing process quick and easy.  It's only when the usage, terms, and legal requirements are complicated that it takes longer."


What was the most complicated contract you've done so far?  
"The most challenging contracts are the ones where our legal team and the client's legal team need to have lengthy discussions about legal language within that contract.  To make things more difficult, sometimes there is a 3rd party representative involved (eg: a contractor that is handling the project for the client).  When this happens, what might normally take a week could take a month, though that's only happened twice out of the thousands of deals we've done, and both agreements were finalized and executed fully."

How can I request a quote?
"Emoji licensing doesn't have to be intimidating, even Enterprise Licenses, and our team is well-equipped to guide you to the right license and options for your project. Reach out today to discuss how a JoyPixels Enterprise License can work for you."