JoyPixels is proud to announce the release of our newest signature emoji set - JoyPixels 7.0! With the addition of 112 new emoji in Unicode 14.0, JoyPixels 7.0 includes an impressive 3,671 emoji! Style updates were also made to our existing collection, including particularly significant developments in our People category. JoyPixels 7.0 is now available for immediate licensing.
New for Unicode 14.0
All 112 new emoji released in Unicode 14.0 are included in JoyPixels 7.0. Several very highly anticipated new emoji made the cut, such as Heart Hands, Troll, and Face Holding Back Tears. The inclusion of the Dotted Line Face and Saluting Face  are also noteworthy additions.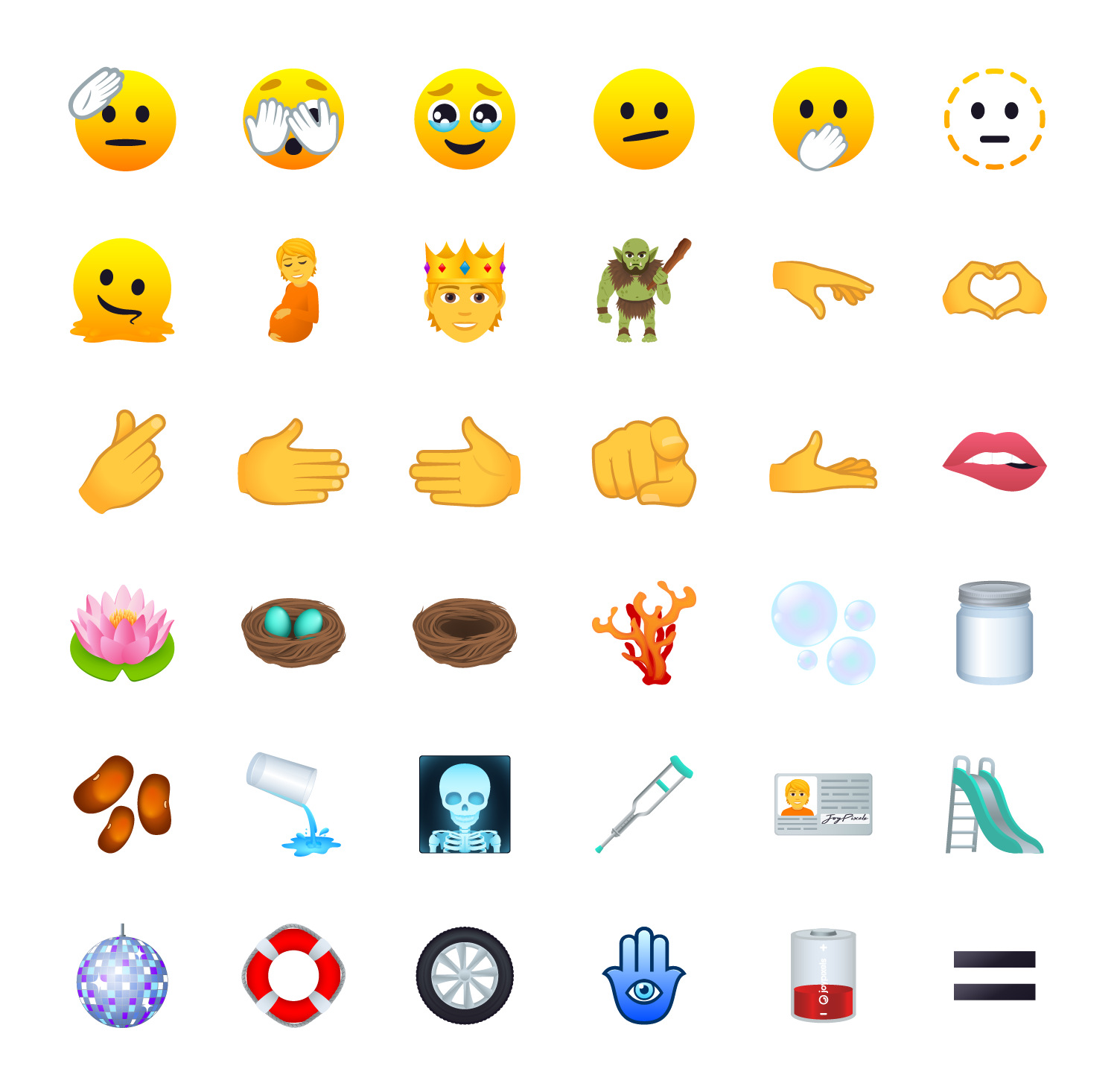 Variations of the Handshake emoji are also available. 25 handshakes are now available in all skin tone combinations. These complicated designs were several years in the making, and are a major step towards the diversity and inclusivity goals of Unicode and JoyPixels.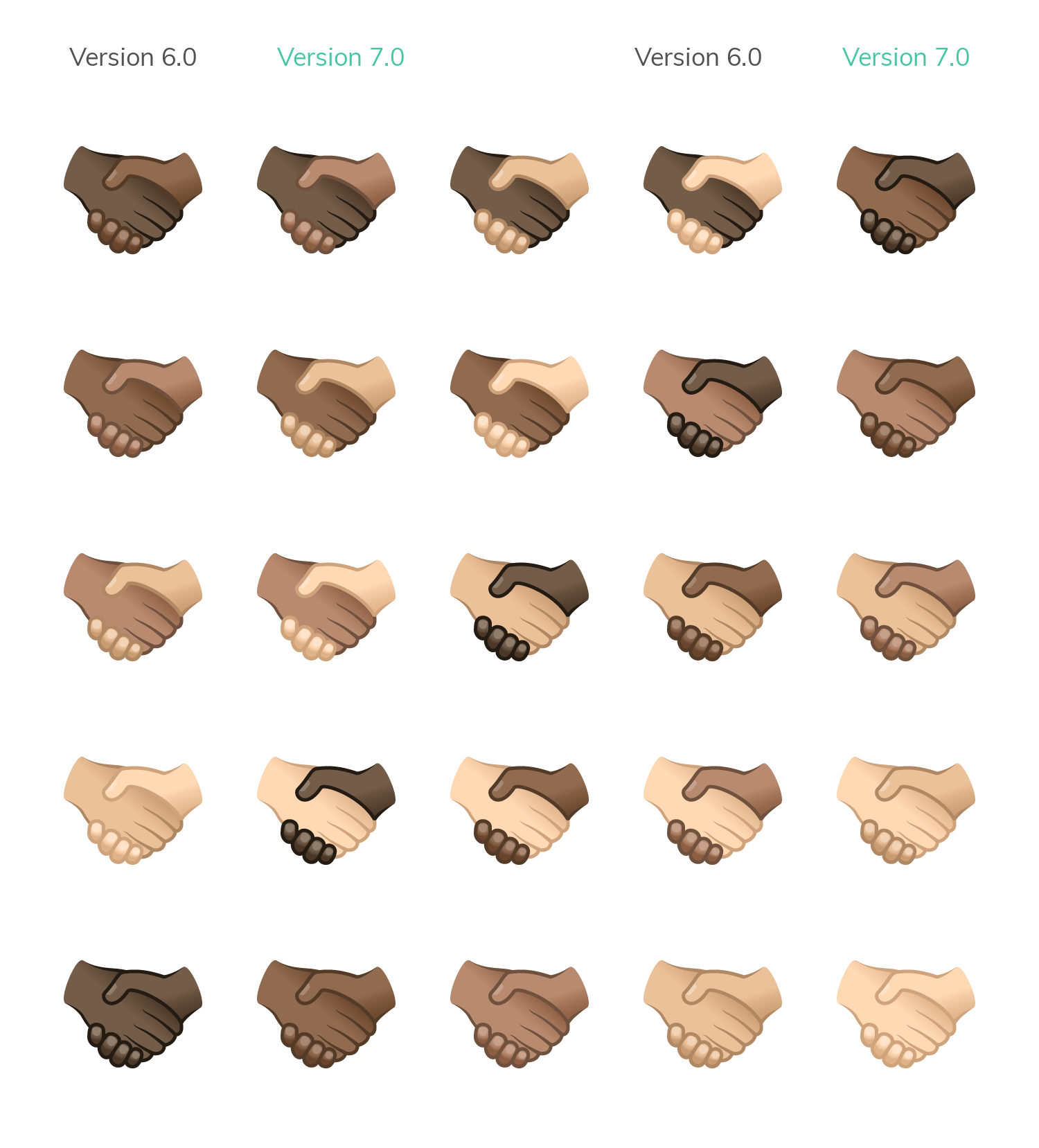 People Updates
The majority of the work in JoyPixels 7.0 was done in the People category. Over 1600 emoji were updated and the changes are striking. The faces have been retooled for even greater detail. Old Man now sports bushy eyebrows, glasses, and gray-shaded hair. In fact, every face now has hair that includes far more detail. These changes extend to every single person, from Artists to Zombies.
Also of note: the default hair color is no longer brown. Previously, the default person emoji had a classic yellow skin tone paired with brown hair. In JoyPixels 7.0, these emoji now have a yellow hair color. This is a different shade from the blond seen among the diversity variations and allows the default person to be far more neutral and inclusive.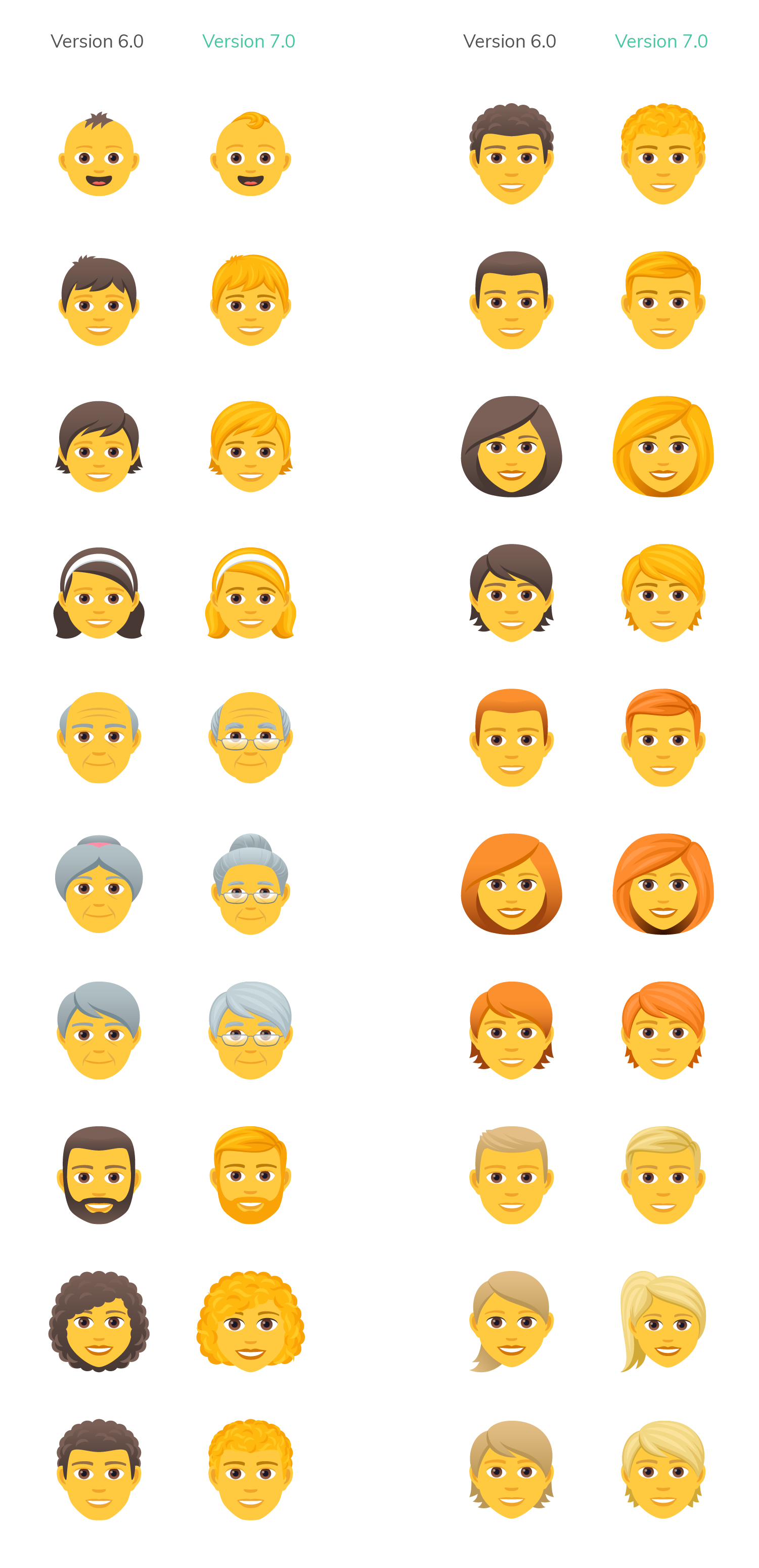 The occupation emoji have received a new, zoomed out perspective. Rather than just a chest up view, they are now shown waist up, which allows for all new accessories, like the Farmer's box of vegetables.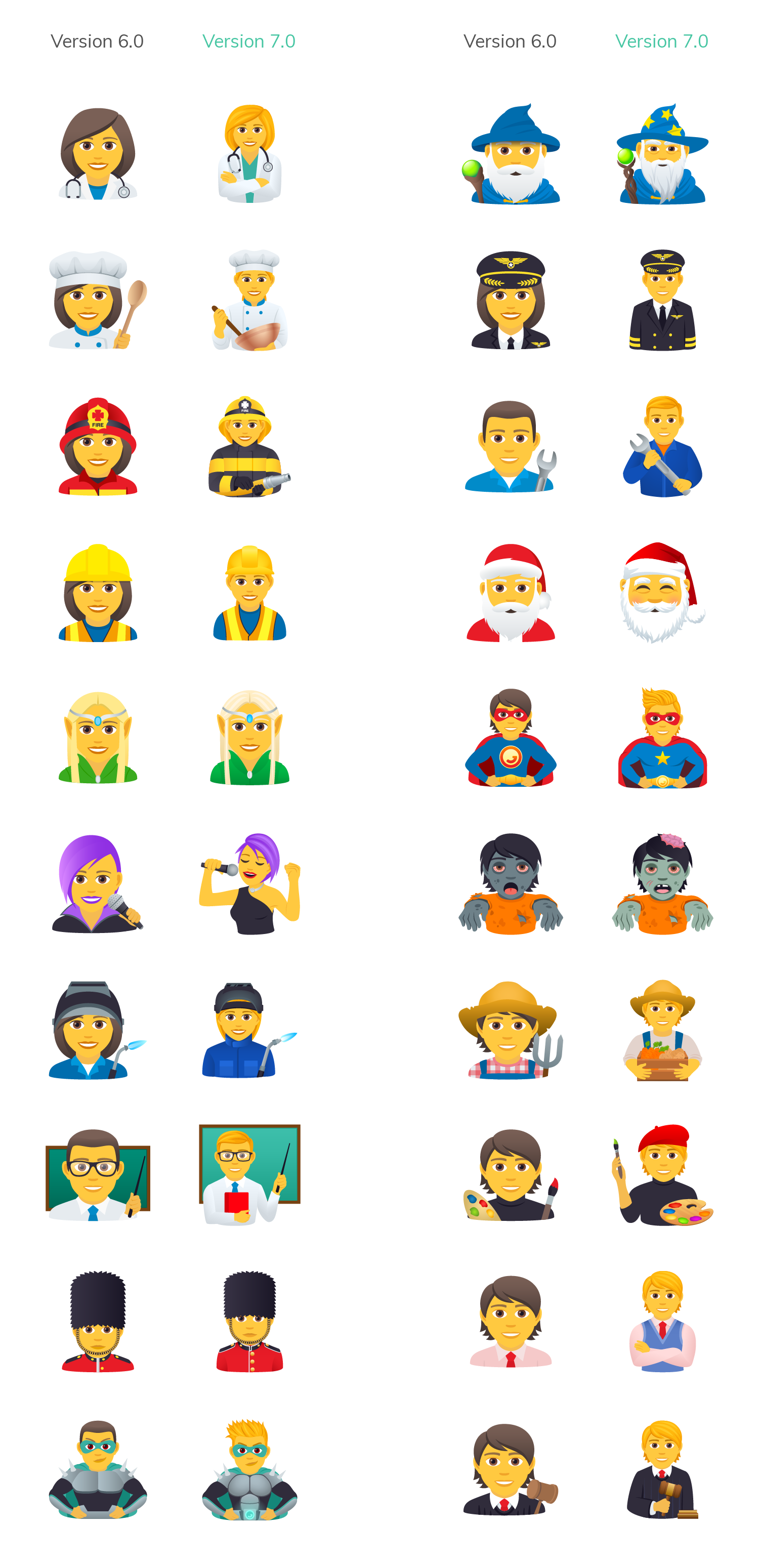 Activity Updates
The emoji in the Activity category also benefit from the upgrades to the People. The new faces and hairstyles are evident throughout the category, as are the new default settings. Adjustments have also been made to some of the finer details, like the Swimmer's goggles, the weights of the Person Lifting Weights, and the cap of the Man Playing Water Polo.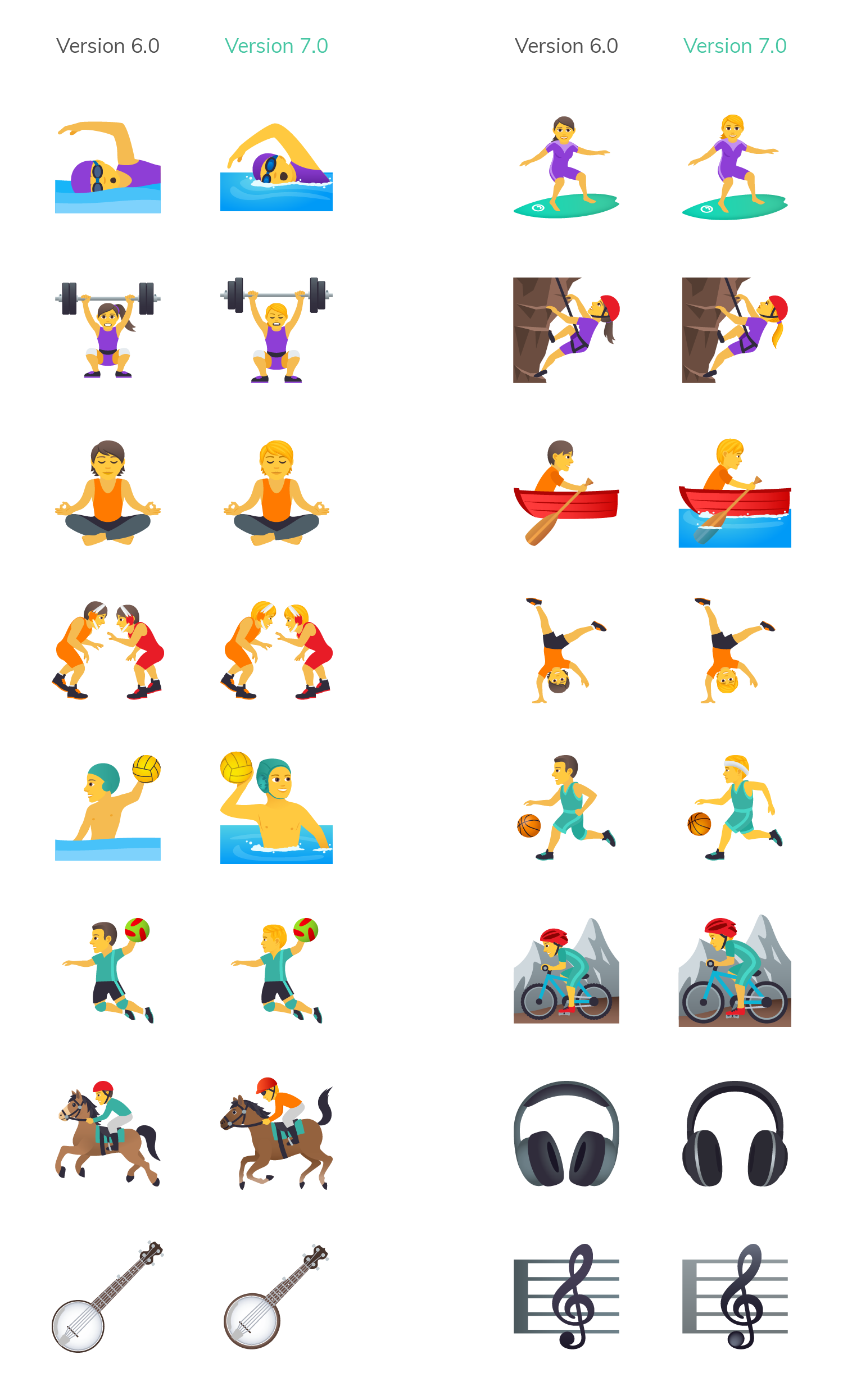 Nature & Travel Updates
Catch a ride on the Water Wave or the Rocket, with their all new looks in 7.0. The changes in the Nature and Travel categories weren't many, but the updates to the individual icons were significant.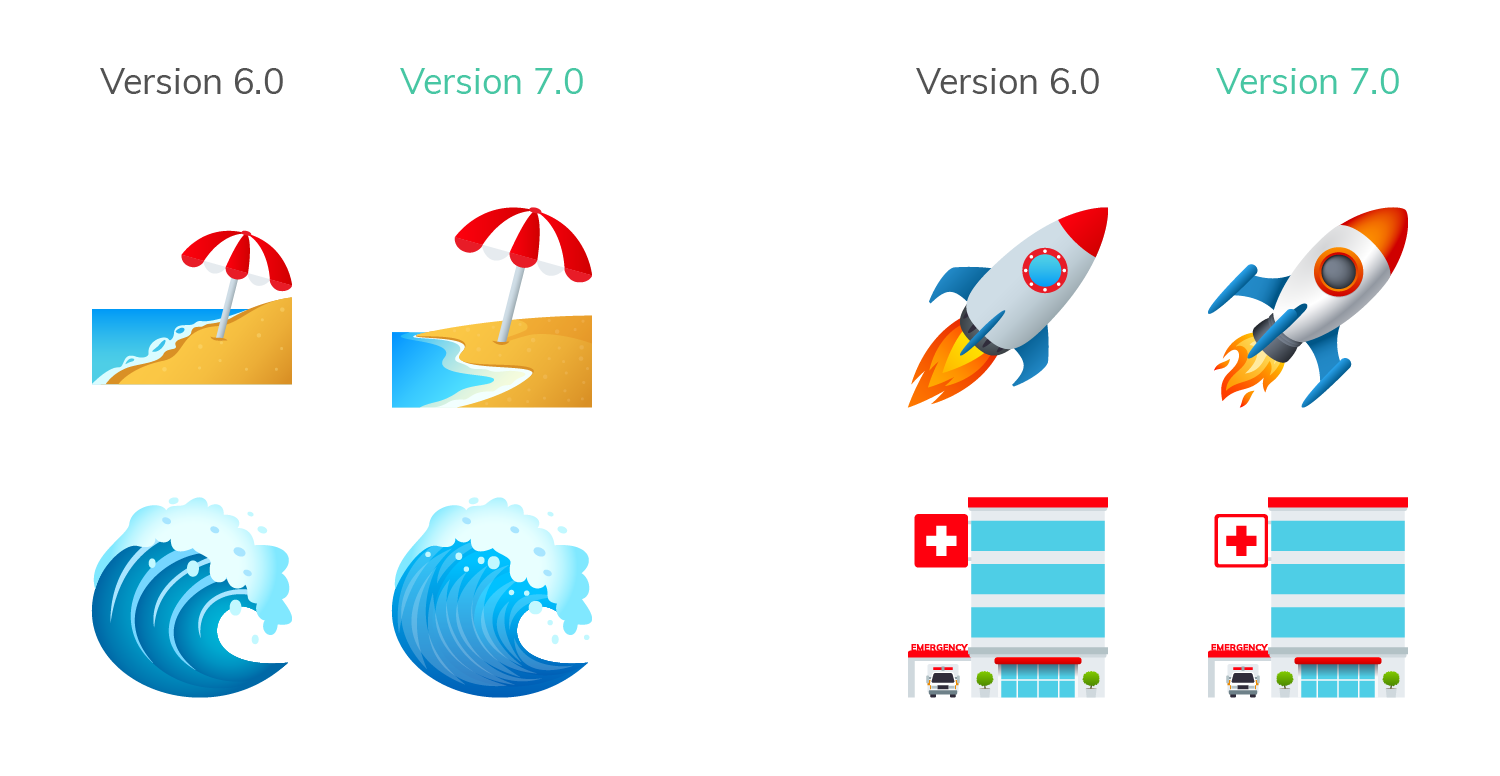 Food & Object Updates
A number of subtle changes were made to emoji in the Object and Food categories. The Mirror goes from silver to gold, colors are updated in Chart Increasing and Chart Decreasing, the Cup with Straw receives a lid and classic JoyPixels cyan, and Takeout Box gets a metal handle.
Symbol Updates
Hearts go from pink to red in JoyPixels 7.0. Revolving Hearts, Sparkling Heart,  Two Hearts, and others are updated in a cheery shade of bubblegum pink.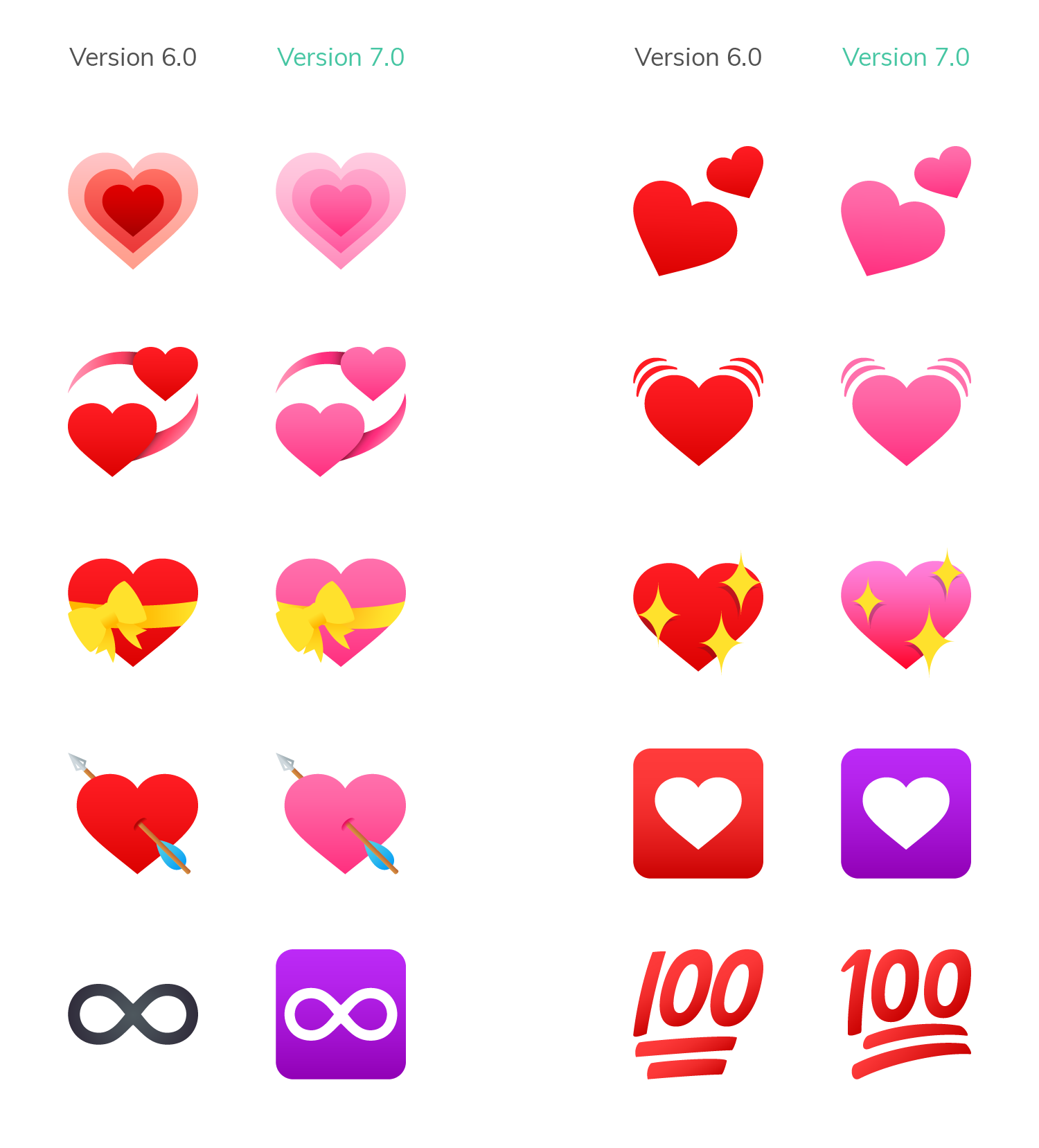 Now Available
JoyPixels 7.0 is available for immediate licensing. To determine which license is right for your project please visit our emoji license comparison page or reach out to us with your questions.
Upgrades enjoy additional 25% off for being a current license holder (Version 3, 4, 5, or Version 6).  This discount has no expiration and is also auto-applied at checkout when logged in.
Most licensable free and premium fonts are available on launch day.  This includes the updated Iconjar file. iOS fonts and web fonts will be available later this month.
JoyPixels is excited to bring you the latest in emoji creation and design, spreading joy one pixel at a time!  ✨